< 1
minute read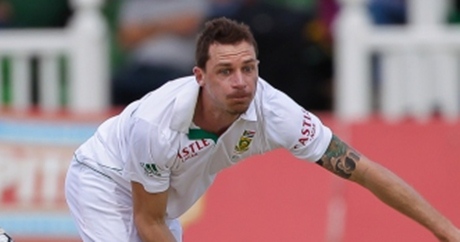 If you told us that we had to use a tired cliché to describe the effort that Dale Steyn puts into bowling or you'd force us to do a dance in front of other humans, we'd hang our head, sigh softly and mutter "sinew-straining".
Dale's certainly wholehearted. Perhaps too wholehearted. The staring eyes betray a love of caffeine the like of which we haven't seen since everyone in the office got caught in a nasty espresso-drinking cycle last year (you needed the pick-me-up in the morning after yet another nervy, sleepless night).
Whatever it is, Steyn skitters in, looking ever-so-slightly-deranged, and whips the ball through with a bit of away swing. It's not a bad stock ball. Only Ian Bell was really up to it, but Steyn lodged a mirror image of the delivery in amongst his stumps by way of a reprimand.