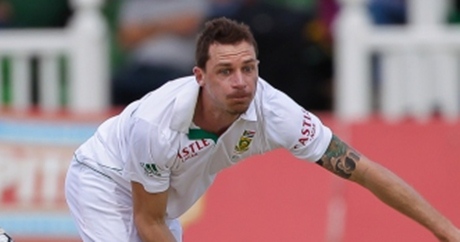 Is there a real lack of perspective these days, or is it just that the internet has provided an outlet for people who never had it? Before the first Test, some people were talking up Vernon Philander as being the main threat to England's batsmen and after the first day, others felt Dale Steyn had become mediocre.
Philander's a fine bowler, but to get all het up about his bowling average was to ignore the fact that he had only bowled in South Africa and New Zealand – two of the more seam-friendly nations. His Test achievements are striking, but they don't begin to make a case for superiority over Steyn. Steyn is the best fast bowler around because he is the best fast bowler overall.
Philander is probably more accurate, but Steyn is still pretty tidy. Shaun Tait is faster, but Steyn is fast enough and he's a damn sight quicker than Tait after eight overs, never mind after 20. James Anderson is probably more skilful, but Steyn still swings the ball. Basically, he is up there with the best no matter what fast bowling quality you look at.
He's athletic. He has great cardiovascular fitness. He's aggressive. He bowls swing and seam and a mean bouncer. He has a fair idea how to size up a pitch and he can identify batsmen's weaknesses. His bad days aren't too bad and his good days are exceptional.
We know all of this, because we've seen him take hundreds of Test wickets. To suggest that Philander's somehow more of a threat because he's dobbled the shit out of the opposition in two home series and one in New Zealand is demented. What's his average in India? We don't know. Steyn's is 20.