2
minute read
We're in the era of the boundary juggler. It was therefore quite refreshing to deploy an 'oh wow' for a good old diving catch yesterday, as Glenn Phillips briefly turned into a glider to dispatch Moeen Ali.
England levelled the one-day series against New Zealand yesterday and in so doing became less certain who'll be in their World Cup squad.
Harry Brook has been given a couple of chances to make Dawid Malan's confident and dismissive, "I bat top three and he bats four, five, six," view of their battle for inclusion look ridiculous, but 25 off 31 balls and two off 12 does not scream 'new England opener'.
Brook wasn't the only non-starter as England rushed Moeen Ali to the crease with the score reading 28-4, at which point our man unfurled two of the unfussiest cover driven fours you're ever likely to see. A little deeper into his innings, he brought out one of those terrifyingly powerful, spaghetti-armed pulls, the footage of which is mostly just sky. But then he duffed one and Glenn Phillips caught it – a description of the moment that does not in any way do it justice.
Because this is where Phillips began catching the ball…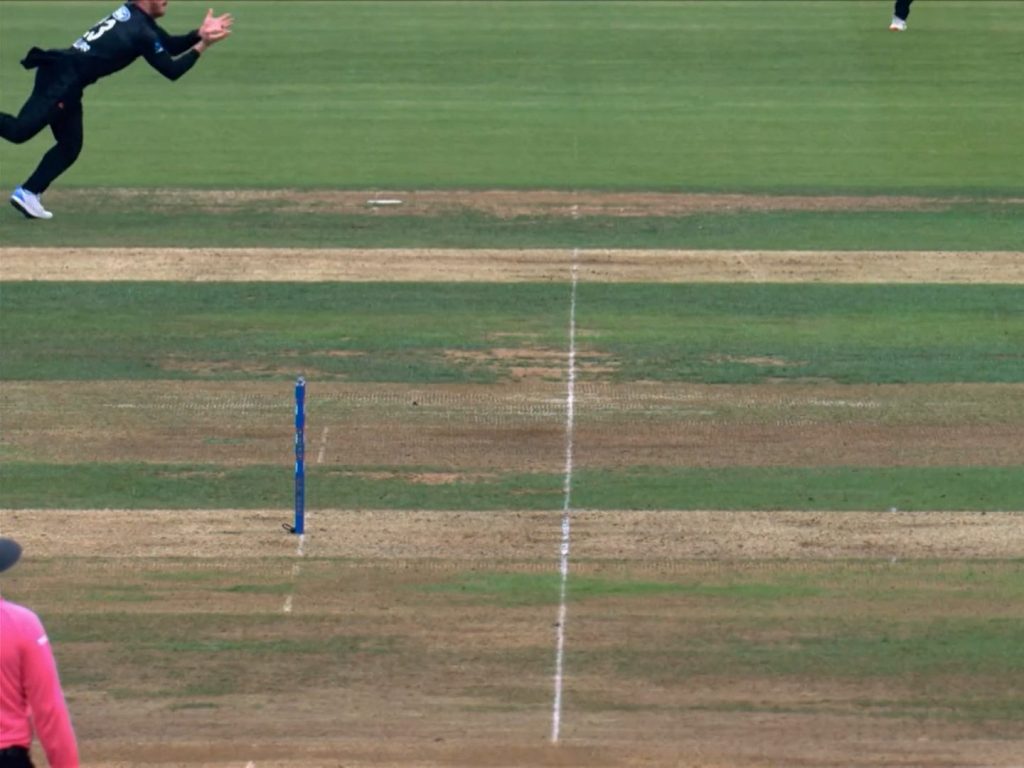 … this is where he finished catching it…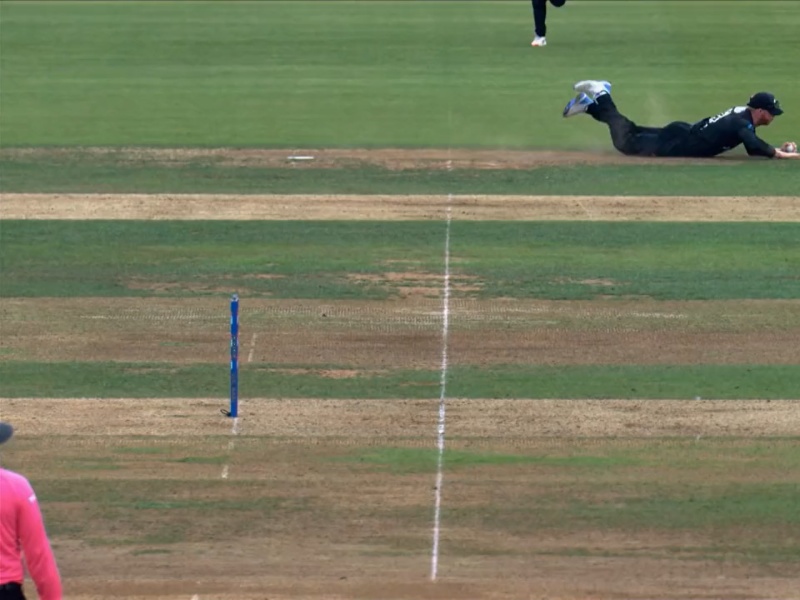 … and this is the wholehearted supermanning he did in the middle…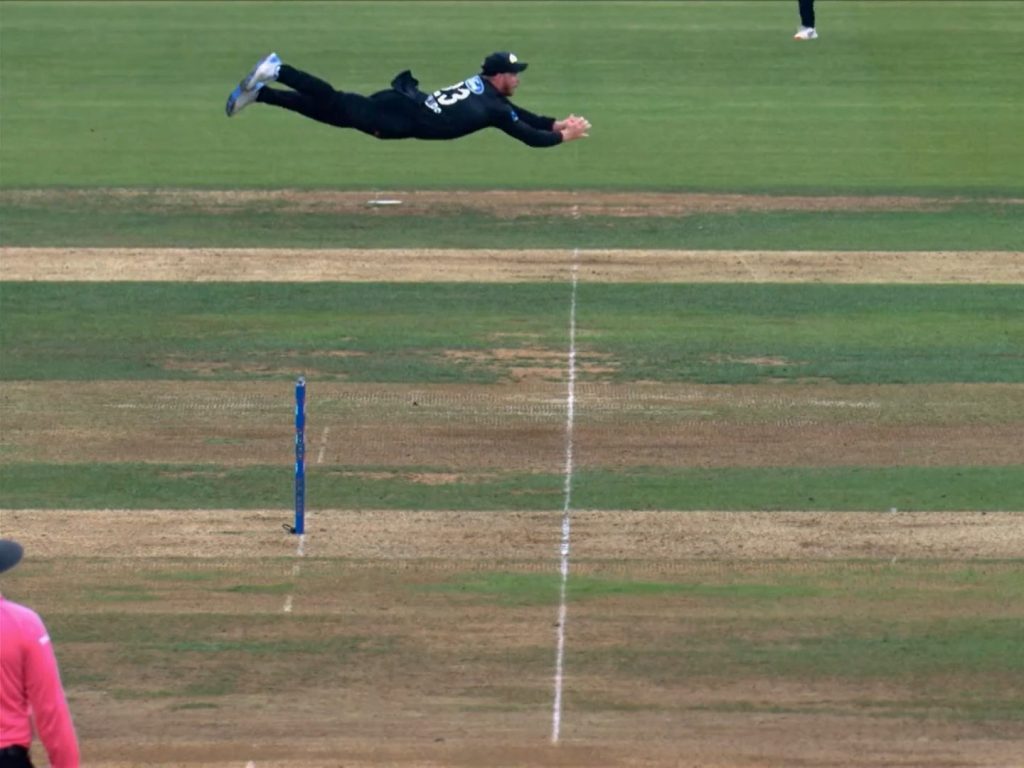 The rest of England's innings was really just Liam Livingstone trying to persuade people he's "a better player than someone who comes in and just slogs it at the end."
Quite why he's so bothered about broadening perceptions is beyond us. You're the guy who can hit sixes like this. Just embrace it, Liam.
Don't come to King Cricket; have King Cricket come to you (in the form of an email).