D Charlton writes:
Because I was on holiday in Italy, I couldn't go to the game. And, despite Michael Di Venuto scoring lots of runs for Durham this season, the Italians aren't very good at giving the score.
But there are lots of cathedrals and big churches, so I thought it wouldn't be a problem. These places always have the answer to everything. All I had to do was ask.
I'm not massively into God, so I thought I'd just go up and knock. They have huge doors these cathedrals – I figured it'd be okay.
So, to find out who had won the toss, I went to the Basilica di Santa Croce in Florence.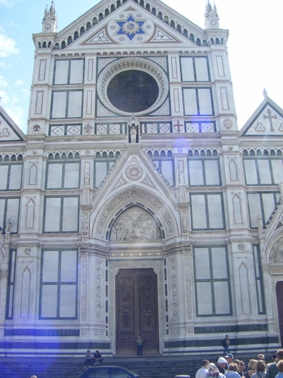 That's me by the door.
And knocked.
No answer. Not to worry, I'm sure I'll find somewhere else.
The next day I came to Santa Maria di Provenzano in Siena and knocked again – maybe the rain had stopped by now.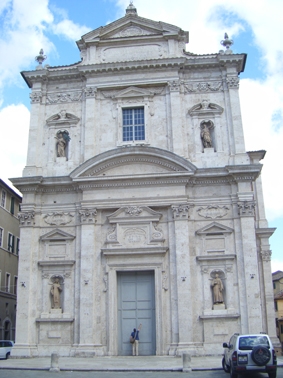 Still no answer. What is the point in having such big doors if you never use them?
Then to the Duomo in Pienza. Same big doors, same gracious knock, same blank scoreline. I figured it wasn't going Durham's way.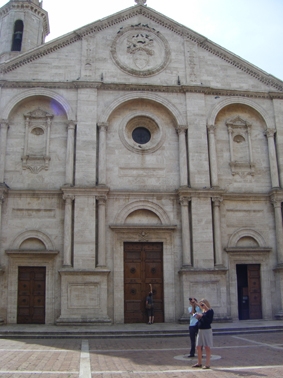 At least the Santa Maria Assunta in Montepulciano seemed less pretentious.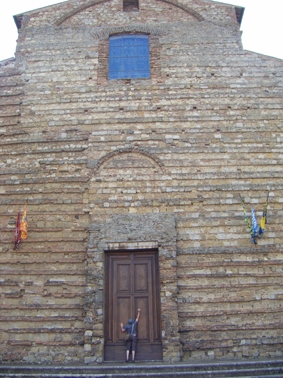 Nothing.
Finally, I decided to go home to find the score. I packed my bag (you can see it), tried one last cathedral – Basilica di Santa Maria Novella in
Florence.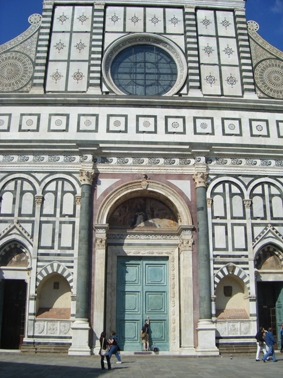 No reply. I left Italy.
Does religion really have any answers?