< 1
minute read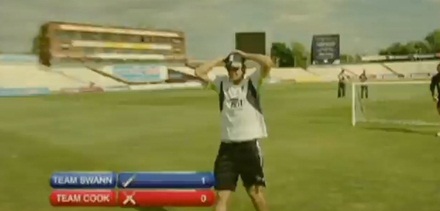 Worst. Collection of nicknames. Everrrrrr.
You can watch England's cricketers taking penalties here. We'd have put the video on this page, but there isn't a YouTube option small enough. A site redesign is probably in the offing, but really, how often do we feature videos? It can wait.
The video's worth watching to hear Graeme Swann accidentally pointing out why these guys are better than 'our boys' in South Africa.