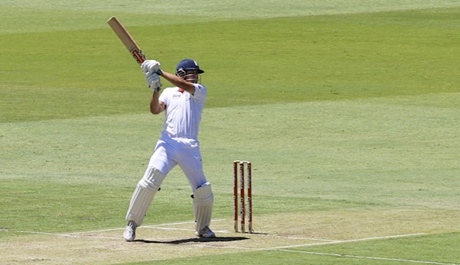 We've always wondered how an England team could win in India. Winning in Australia always seemed impossible because of how good they were and because a squad on a long tour always seemed to unravel like the stitching in our rucksack. Winning in India seemed equally impossible, but for different reasons.
England are at least familiar with the true pitches and bouncers of Australia, but in India Test cricket seems almost like a different sport. The challenge is similar to when you first play cricket with a proper cricket ball after years of tennis ball slogging. We don't mean in the sense that it's suddenly more dangerous, just that you're suddenly confronted with a ball that doesn't behave anything like you expected. It doesn't bounce. It turns corners. It just feels all wrong.
This experience is probably worst for the batsmen, but England's bowlers tend to feel lost as well, particularly the quicks.
The rich
For all the losses, England's bowling away from home has actually been quite magnificent this year. Here are the figures. This is even more impressive when you consider that for the most part the batsmen have been spodding everything up with grim inevitability. It's been like building a large, teetering Lego tower with an unhinged Airedale Terrier bounding around the room. It takes spectacular professionalism/autism to pick up the bricks and recommence construction.
We're currently questioning whether a couple of England's quicker bowlers are still what they're cracked up to be, but the fact remains that throughout 2012, England have managed to field four wicket-taking bowlers. That's not really been possible in places like India and Sri Lanka before. England normally have one or two bowlers who seem like they might possibly threaten for a bit of the time and then a couple of support acts – either good bowlers who aren't well-suited to the conditions, or county cricket makeweights who are.
In years gone by, England would have been delighted to have played Test series in the UAE, Sri Lanka and India with their spinner having returned figures as good as Monty Panesar's (33 wickets at 26.03). In 1992, England toured India and fielded four spinners of whom Graeme Hick was far and away the most successful. In 2001, they toured with Ashley Giles as the first spinner and Richard Dawson as the second.
In 2012, Monty's the second spinner. Graeme Swann has taken 49 wickets at 24.00 and then there's Jimmy Anderson transcending conditions as a bonus. What riches.
India's batting was worse than in the past, but that was at least partly down to the fact that England's bowling was better. It had to be.
The femmer
England haven't won in India through the team performance that's sometimes being described this week. They won by making up for their shortcomings in other ways. The batting's been femmer all year and that's been a constant threat. It's been the 'but' or 'however' even when they've appeared to be in positions of strength.
Against Pakistan, England's batsmen seemed to be more keen to lose the series than the bowlers were to win it. Things weren't much better in Sri Lanka, although KP saved the day.
It then seemed to be the same again in India, but somehow they found a way. Alastair Cook's performance was so blisteringly exceptional that the only logical thing to do is ignore it and focus on the journeymen.
The journeymen
Nick Compton should have been embarrassed to be at the crease with Cook, but despite scoring at one run an over, he carried on regardless. He gave other players confidence that they wouldn't be dismissed and a decent opportunity to size up the pitch. He did a really underwhelming job that was actually very important and we do hope he makes some serious runs in New Zealand.
Ian Bell was almost entirely pointless until his final innings of the tour. We take for granted that it was an easy pitch on which to survive and many feel it's typical of Bell that he should cash in when the going's easy, but cashing in is one of the major aspects of modern Test batting. You have to shrug off a prolonged run of incompetence and make runs when they're needed – which they were.
Jonathan Trott is also taken for granted. His innings at Nagpur was similar to Bell's, although he did make 87 in the previous match. He has actually made more runs away from home than anyone bar Alastair Cook this year.
Fourth on that list is Matt Prior, who hasn't earned a single headline and who has also had to keep wicket. He might just be our favourite.
Conclusion
The Ashes win in Australia was a masterpiece of planning and execution. The series win in India was a masterpiece of bumbling through, doing as much of the job as you can with the few fantastic, top-of-the-range tools you do possess, before completing the work using an old spoon and a rusty hammer.