2
minute read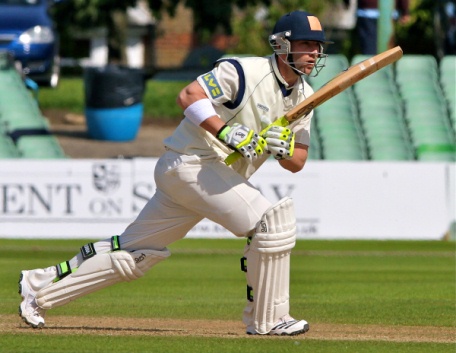 Trying to assess the quality of the bowling or the helpfulness of the conditions in this Test is like trying to gauge the contribution of the skinny guy in a tug o' war team. There may well be something remarkable going on, but the impact's entirely dwarfed by the efforts of the various fatties who are pulling in the same direction.
Those fatties are the Australian batsmen. They are contributing far more to their low totals than anyone or anything else. Maybe the conditions are tough; maybe England did bowl well; but how can you tell with the slashtastic approach currently being adopted?
But it's not just the shots
The decision review system has also given the Aussie batsmen an additional means of showcasing their stupidity. Chris Rogers deferred to Shane Watson's exceptional decision making and meekly acquiesced to a pointless review of the latter's plumb LBW. Rogers then equally-meekly saved the second review for some unknown team-mate upon his own dismissal, even though he should have used it and clearly wanted to use it.
His cause wasn't helped by Usman Khawaja, who offered precisely sod all of value when the pair met to discuss whether or not to review. Khawaja then gave a good justification for no-one ever asking his opinion on anything ever by taking the decision to sky a catch with the score reading 69-3.
Between these events, Phil Hughes used up Australia's second review and even if he didn't think he'd hit it, this was a bad move because it meant multiple replays of one of the stupidest shots you are ever likely to see: an uppish back-foot drive with an open face with the ball being angled across him and a full complement of fielders covering every inch of catching space for just such a brain dead waft. He, like Khawaja, somehow managed to settle on the one shot that would absolutely maximise the chances of his own dismissal.
The plus side for Australia
Is that they could improve their scores dramatcially simply by avoiding decisions that are manifestly wrong in every conceivable way. Can England bowl out a batting line-up that doesn't purchase, load and hand over the gun for its own execution? Probably not on the evidence of the last wicket partnerships in the first Test, but what does that matter when they're playing Australia?