2
minute read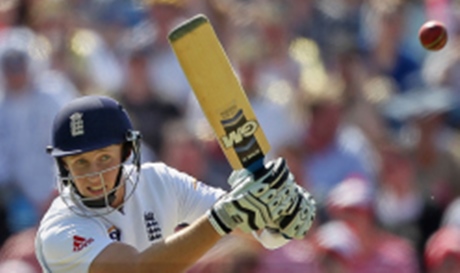 We're never sure what to say about declaration batting. It can be hard to watch as the tension is minimal. Even so, it serves important purposes.
Bat for a long time and you get a good view of the opposition bowling. You also sap it of strength. Even if there is a decent rest before the third Test, there's still the mental impact of bowling ineffectually for a great length of time – that can't help but have an impact on a bowler's confidence. Patient declaration batting also allows the pitch to get full knackered-up, which can only be good when you're bowling last.
Joe Root has, by any estimation, done a cracking job. Until his innings – and even since – Ian Bell is pretty much the only batsman on either side to have made runs. It will be interesting to see how the pitch plays should England ever get round to declaring.
If there's a downside to Joe Root's early performances for England, it's that they encourage the notion that top players are somehow 'made' for Test cricket; that they'll take to it like a late-night drunk takes to the mystery liqueur brought back from a long-forgotten holiday that's been languishing in the back of the cupboard for as long as anyone cares to remember.
Sometimes it doesn't work like that. Sometimes a young player has to quaff home brew for a while before they're ready to even look at mystery liqueur. We hope England fans can remember that sometimes they might need to hand over a pewter tankard and show a little patience.