2
minute read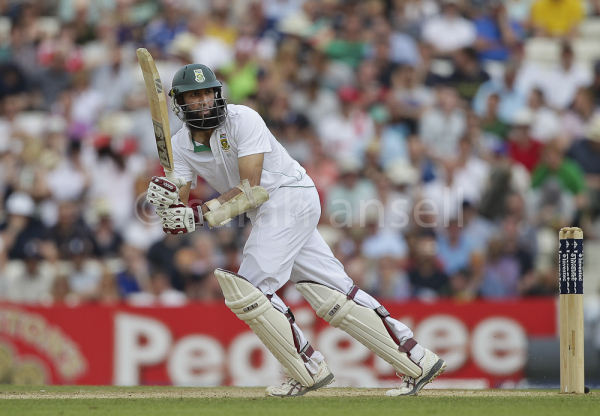 Cricket loves to rank things. You'd think the whole point of a cricket match was to determine which of two teams was the better, but apparently that's not enough. Cricket also wants to know how the teams involved compare to all other current sides and how each of the players compares to his contemporaries.
But if you're going to make judgements based on more than what's happening in the here and now, what timespan should you use? Many of the sport's stupidest arguments revolve around a refusal to comprehend this one simple variable.
'How can South Africa be the top-ranked Test side?' people asked midway through this series. 'Look at them. They're clearly not.'
Well, if rankings were taken over just the last six months then no, they wouldn't be top. But the rankings don't work like that. Over South Africa's previous 29 matches, they had done enough to secure first place.
We've also heard people saying that there is 'no way' England are the fifth-best side, even though they've lost to Pakistan and drawn with both New Zealand and the West Indies inside the last year. We've no idea what timespan people are using to gauge England. Both incredibly short-term and fairly long-term only without the bit in between, presumably.
There's similar disagreement regarding the individual rankings
Only the rankings themselves seem just as uncertain as everyone else. Of late, the best batsman in the world has been Steve Smith, Joe Root, Kane Williamson or AB de Villiers, depending on the time of day.
But what of Hashim Amla? He had a terrible year in 2015, but with captaincy and duckmaking responsibilities handed to de Villiers, he seems to have recovered that dreamlike state where he can combat tough conditions while simultaneously ensuring that every single poor delivery is slapped to the fence.  When he was out for 109 in the first innings of this Test, we genuinely felt like England had secured a pretty decent outcome.
In the short-term, Amla has made 201, 109 and 96 – three innings which aren't done justice by numbers alone. In the long-term, things are similarly rosy. His longevity gives rise to a record that surpasses all the young pretenders, while he has 25 Test hundreds to de Villiers' 21 from 14 fewer matches.
So Hashim Amla's the best batsman in the world then?
We've rather been dragged into comparisons here, which wasn't our intention. We merely wanted to point out that while the rankings are currently recognising some fantastic, relatively new young batsmen who have done well in the medium-term, Amla has been at something approaching the same level as them but for many more years.
Nor does that tell the full story, for the challenge evolves. Amla's been around long enough that the world's bowlers have had plenty time to pick apart his game. They've picked and they've picked and they've picked and he has not been found out yet.
Hashim Amla remains one of the best batsmen in the world. We don't really care about his specific ranking.