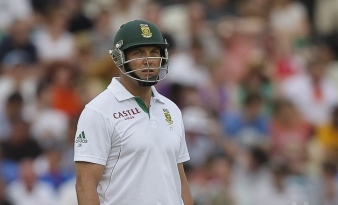 We're approaching the fifth anniversary of The Day. It's just a little reminder that life's really all about the little things – little Australian innings that don't last very long, specifically.
That seems unlikely this year, what with them being up against Jason Holder and whatever the poor lad can wring out of his team-mates – which of late has been not-all-that-much. Perhaps more intriguing is the South Africa v England Boxing Day Test.
Perhaps the greatest achievement of Jacques Kallis was to make his own bowling appear surplus to requirements. By permitting a five-man attack, he ensured the frontline bowlers could stay fresh, sharp, keen and injury-free. They paid him back by regularly bowling sides out for not-all-that-much meaning he could concentrate on his preferred pastime of standing still at slip.
However, without Kallis the balance has shifted slightly. If Steyn and Morkel have appeared unaffected, perhaps it is not there where the slack has been taken up. Vernon Philander averages 42 in 12 matches since Kallis's retirement versus 22 over the course of his Test career. You could also argue that Steyn is missing more Tests than he was as well.
England of course have a surfeit of all-rounders. Batting down to number eight is the obvious advantage, but there's also the fact that they can share the workload, which is handy when there's a frankly ludicrous two day break between Tests.
But the festive period isn't about getting a break. It's about purchasing food, tidying the house a bit and then skiving your writing obligations on the first day of the Test because there's beer to be drunk and you're back in work in a day or so and need to consume as much as you can, while you can.
Happy Festivus. May the traditional airing of grievances go smoothly and may you evade serious injury during the feats of strength.