< 1
minute read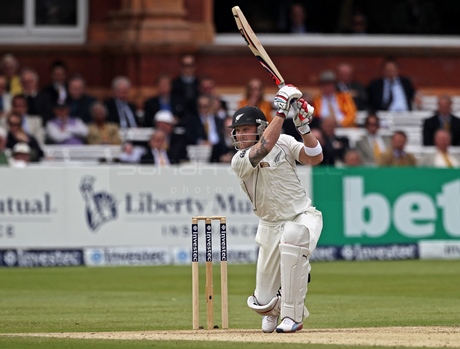 Yes. Yes he is. The answer you are looking for is 'yes'.
Now that he's a statesmanlike trendsetter and role model, the very embodiment of what cricket should be, it's easy to forget that for many years Brendon McCullum was just a mediocre wicketkeeper-batsman who typically flailed then failed in the Test format. Despite short format successes, it was only around 2010 when he started looking like a semi-reliably devastating batsman in the serious stuff and there have been great fallow stretches even since then.
You wouldn't say he's exactly cracked it now, but last year's performances were enough to see him named Conjoined Lord Megachief of Gold and if this year hasn't seen such highs, it surely wouldn't have been foolish to anticipate further impressive peaks to come. Those that preceded it were sufficiently lofty that even if he's since declined, there was a very long way to fall.
But that's not McCullum's way. Nor is it most people's way. You spend a long, long time working towards the top, but once you've reached your summit there's typically little appetite for dallying around at fractionally lower altitudes. You may have acclimatised and it may be more comfortable than on the way up, but where's the motivation? Far better to head back down to a shower and a nice warm bed and maybe watch a bit of telly.