< 1
minute read
Sarah comma Canterbury writes:
I went to bed late on Sunday evening. It was raining.
My alarm woke me on Monday morning. It was raining even harder.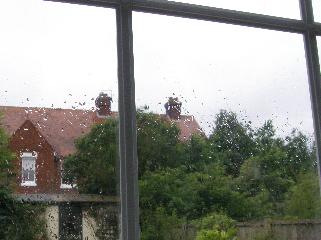 I had a shower and got dressed; went downstairs; made a coffee; ate a raspberry yoghurt; and looked outside. It was still raining.
I pottered about for a while and watched the Test match when it started.
It stopped raining but by then it was too late. The Nevill Ground was apparently awash and the game abandoned.
Stupid weather.