< 1
minute read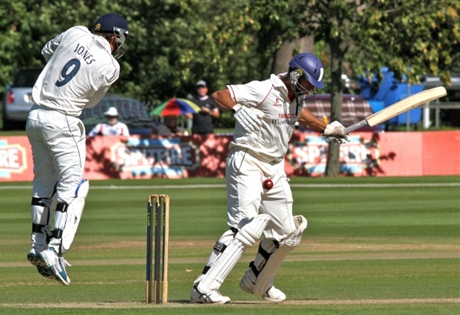 At the start of this sentence, Lancashire were 39-4 in their first innings of the season against Sussex. We fully expect five wickets to have fallen before we click publish. We are not unduly concerned by this.
Lancashire won the Championship in an odd way. They didn't generally look like winning matches most of the time. In fact, we remember them being 39-4 pretty much every week and our memory is famously good (this is not in the least bit true). In 2011, Lancashire's batsmen had a strong preference for single-figure scores and it would usually be down to one of the lower order to make 53 to salvage something from each innings.
As masterplans go, this probably isn't sustainable. It is definitely easier to win matches if you're not selecting five specialist fielders each match. Then again, it's hard for us to get too concerned until Lancashire actually do start losing. Maybe they need a fraught situation in order to function properly the way most of us refuse to open our eyes at work until we've received at least nine physical threats.