3
minute read
Billed as "a deep dive into one of the fiercest rivalries in sport," How to Win the Ashes is available now on the BBC iPlayer. Regular King Cricket contributor Sam Blackledge has had a watch. This is his take on it.
Documentaries like this are not really aimed at people like us. We already know the story, and barring exclusive behind-the-scenes footage or surprising revelations, they can appear rather formulaic.
Such is the case with the BBC's new hour-long special, timed to appeal to the masses ahead of and during the broadcaster's free-to-air TV coverage of the oh wait. 
First, a history lesson. There's Harold Larwood in black and white, bouncing the shit out of the Aussies in 1932; there's Botham, sepia-toned armpits, running from the Headingley field, stump in hand; Flintoff, McGrath, Pietersen, Warne; all fighting over, in Joe Root's words, 'a little pot of dust'.
The film tells the modern day story of The Ashes by focusing on four series: 2005; 2010-11; 2013-14; and 2019.
Other just as dramatic and plot-filled series, such as 2006-07, 2009 and 2015, are completely ignored.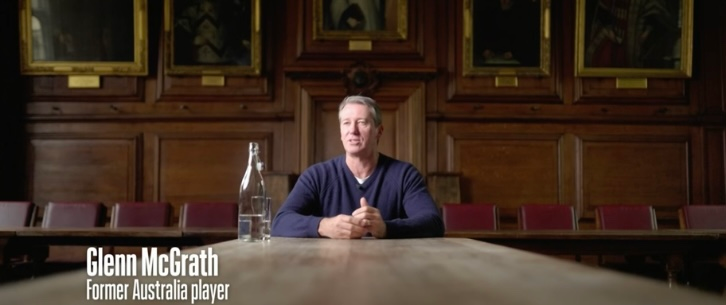 The camera angles are, as is the fashion these days, jaunty. Key contributors sit at the end of a long varnished wooden table in the Lord's pavilion, water bottles by their side.
Greg James is in a cinema. Melinda Farrell in an uncomfortable-looking leather armchair. Simon Jones appears to be in some sort of art deco cafe, all floral print cushions and high barstools.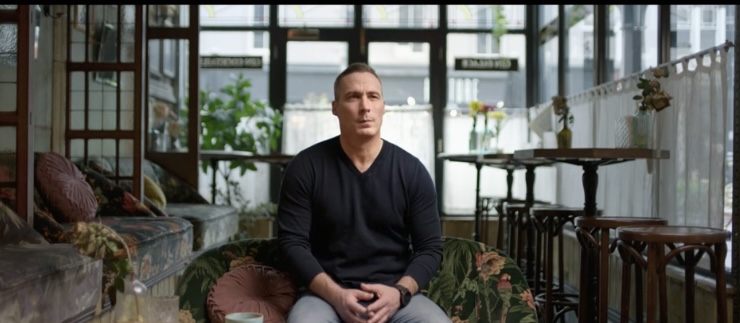 For some unfathomable reason, old TV sets are positioned in the middle of city streets, playing clips of interviews or wickets from years gone by.
When Alastair Cook pops up, pink cheeks glowing, eyelashes fluttering, it's yet another reminder that he really seems to struggle with speaking English. At one point he says, with not a hint of irony, "Words are so easy, aren't they?"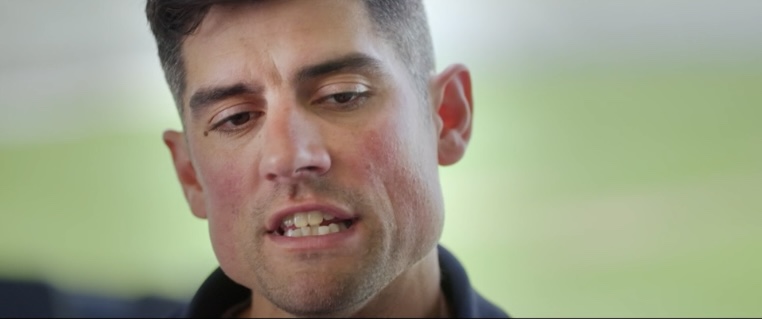 Poor old Michael Carberry comes off pretty well, speaking of the joy of fulfilling a lifelong dream and the human pain of being discarded, never to play for his country again.
Other highlights include Geoff Lemon's hair; Ben Stokes' steely-eyed passive-aggressive response to the simplest of questions; and Auntie's bleep machine working overtime to obscure naughty Michael Clarke telling Jimmy Anderson to 'Get ready for a broken fucken arm.' Dear Points of View, etc and so on.
We've seen all of this before, from both English and Australian perspectives in The Test and The Edge. But it's a nice way to whet the appetite, and is bound to generate some added interest in the BBC's free-to-air TV coverage of the oh wait.
Follow King Cricket the piss-easy way by getting the email.