Over the years, we've often asked ourself: 'Could Rob Key actually be any more awesome?'
Always the answer has been the same: 'Not really. Only if he managed to clean bowl Northamptonshire's David Willey.'
Finally, after years of waiting, David Willey actually started playing first-class cricket this season. Kent faced Northamptonshire this week and Rob Key took the chance to complete himself and become 100% awesome.
Rob had never taken a first-class wicket before, because he didn't need to prove ANYTHING to ANYONE. But with Willey at the crease, he had a task to carry out.
Here is the completion of that task.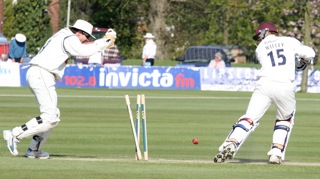 Here is Rob celebrating the completion of that task.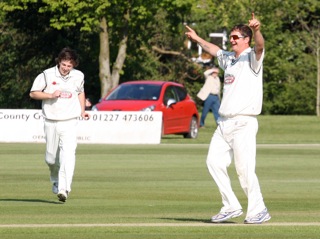 Here's what happend to the stumps. They have been DECIMATED.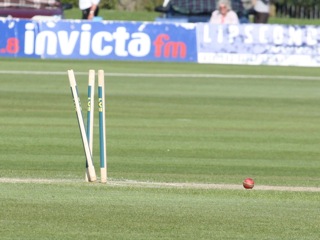 Now here's Rob doing a bit of pointing, because pointing is what you do when you have attained the status of being the world's first 100% awesome individual.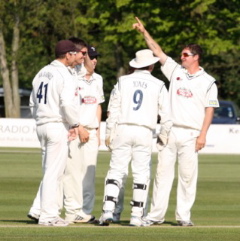 Monumental thanks to Sarah, Canterbury for capturing history on her camera.