2
minute read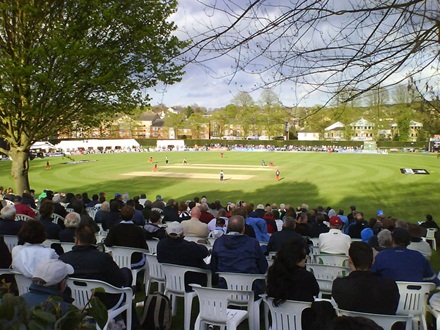 Sam writes:
Grey skies greeted us on Sunday morning as we prepared to head to Croydon for the first 40 over match of the English domestic season.
The day almost got off to a disastrous start. My girlfriend put some potatoes on to boil and told me that in ten minutes I should add some garlic to them. She got out of the shower to find me preparing to sprinkle raw garlic over said spuds. I didn't know she meant fry the garlic first.
Arriving at East Croydon station we endured the 20-minute walk to Whitgift School. Sunday morning on Croydon High Street is not something I would recommend to anyone. "If there is a hell, this is what it looks like," my other half sighed.
The weather improved dramatically as we entered the ground for free, courtesy of a friend's borrowed membership card and a 'guest pass'.
Roary Lion was there.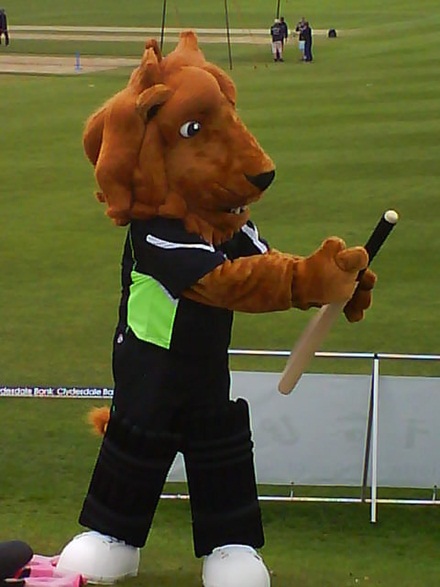 We wondered how you get the job of being Roary Lion. We concluded that the audition would mainly involve doing a 'cocky walk' and demonstrating that you can wear a lion's head and a tail while holding a cricket bat.
Whitgift is quite a small ground but on our customary 'wander' before the toss we managed to find ourselves in the wrong place.
A man in a suit asked us if we were "with the tent people." We mumbled something and shuffled off to set up camp under a tree.
It soon became clear we were sat directly between the most annoying people in the ground. On one side was a group of men who appeared to be placing bets with each other on the outcome of every single ball of the match.
On the other, an excitable teenage boy who loudly exclaimed "OH MY GOD THAT WAS CLOSE" every time the ball went anywhere near the stumps, bat, wicketkeeper or boundary. He also kept up a tireless commentary of cricketing facts, 95% of which were completely incorrect. And he kept referring to Surrey all-rounder Matt Spriegel as 'Springle'.
At half time I went to get a cup of tea and walked past Alec Stewart.
Send your match reports to king@kingcricket.co.uk and on no account mention the cricket itself.