< 1
minute read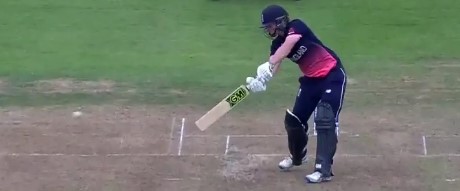 Just a single sighting of the natmeg in the World Cup semi-final by our count – but it secured two runs and was therefore, by all measures, decisive.
England passed South Africa's total with just two balls to spare. You can't honestly suggest that the natmeg wasn't the difference. With that in mind, you wonder why batters ever choose to direct a shot anywhere else.
Either side of the legs is so passé.
England are in the World Cup final. That doesn't happen too often. The final's on Sunday.