3
minute read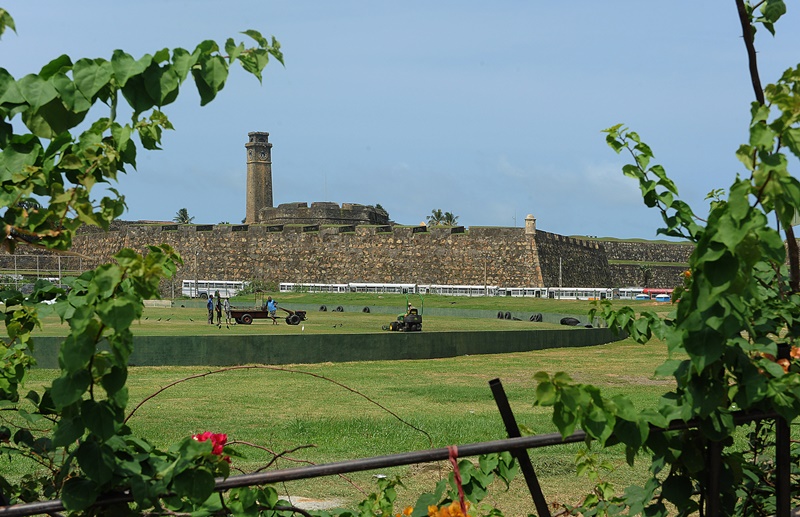 Bradders writes:
Living in the UAE, Sri Lanka is but a mere hop, skip and a jump away and at short notice a few of us decided to travel to Sri Lanka to celebrate the impending marriage of our good pal Jeremy, AKA the Grizzly on account of his hirsute nature.
It turned out quite fortuitously that the second day of our two-day trip coincided with the second day of the Test match between Sri Lanka and the touring South Africans and so despite only two of the party professing any real interest in cricket we made our way to the wonderful Galle Stadium by tuk tuk.
Jeremy managed to look pretty grumpy on the morning of the match. This mood could have been caused by a hangover or potentially an excess of sleep from his previous night's retirement at around 9.30pm (we had flown overnight the night before).
Or possibly the fact he was dressed like this.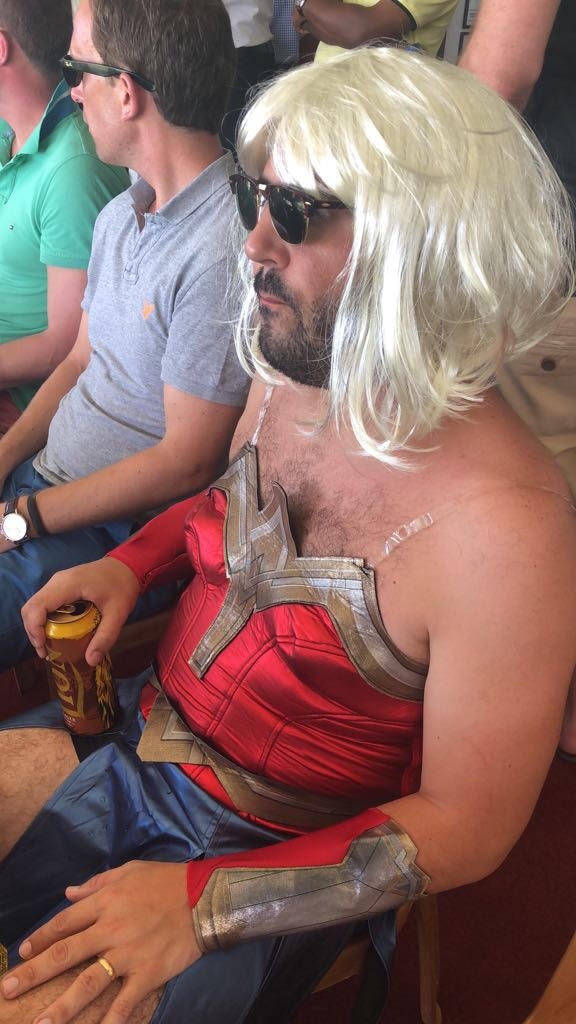 We bought tickets for 400 rupees (about two quid, I think) to the Galle CC pavilion and settled down on assorted garden and dining room style chairs on a balcony from about a position of midwicket/deep cover.
In with us was a motley crew of about 15-20 other people – locals, Aussies, Brits, and Saffas, mainly choosing to watch the play and chat. Behind us, growing in number steadily throughout the day, an increasingly lively number of locals socialised as the arak and beer took hold, lending a fantastic atmosphere to the pavilion.
Given that where we were watching from was really not much more than a club cricket pavilion (albeit part of a larger building) and there were never any more than about 50 people in there, it really was hands down the friendliest, most intimate and informal way I have ever watched a game of professional cricket.
I want to say there was a band in there as there was music, but I genuinely can't remember whether that is my beer brain playing tricks on me or whether there actually was.
Wonderwoman was exceptionally popular throughout the day and on two occasions was fetched by policemen and taken off to the Police Stand (they have their own private area there) for photos before returning hot, sweaty and very bothered as well as posing for a selection of photos with other spectators.
Such as this lady.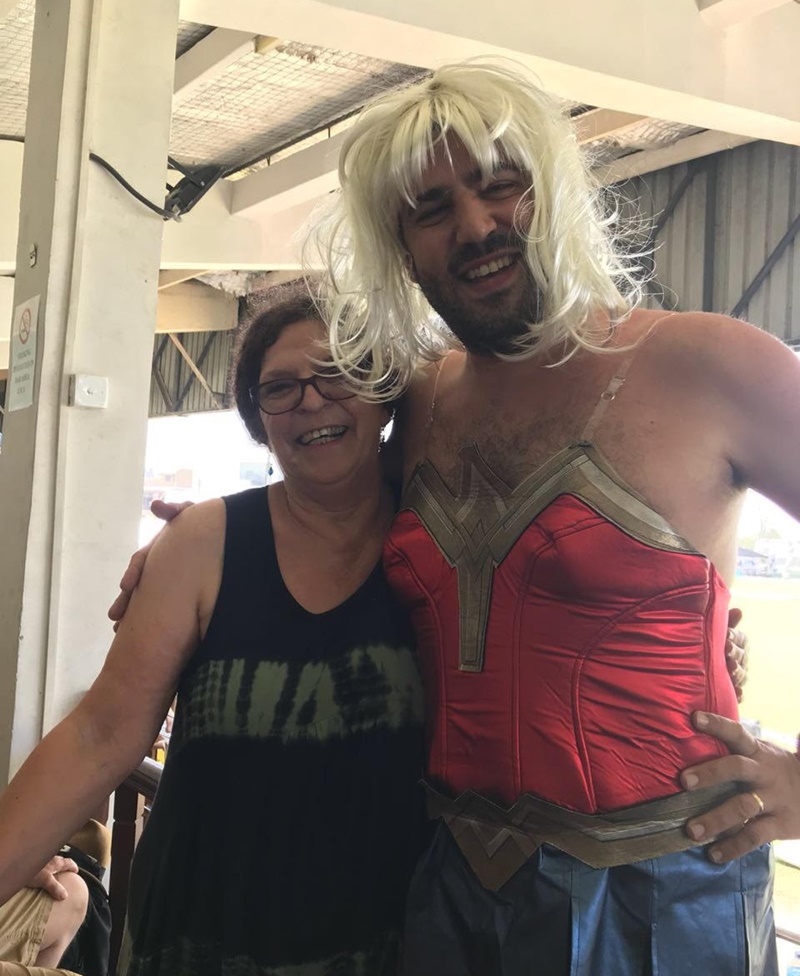 As the day progressed our resistance to alcohol, sleep and the heat declined at a pretty similar rate to the South African batting and so we adjourned and went in search of a tuk tuk.
I can thoroughly recommend a day at the cricket in Galle and am [was] looking forward to November when I am [was] due back for the England Test where, being a Kent man, I [wrongly] expect[ed] Denly to have a late career flourish along the lines of Chris Rogers.
Send your match reports to king@kingcricket.co.uk. If it's a professional match, on no account mention the cricket itself. If it's an amateur match, feel free to go into excruciating detail.