< 1
minute read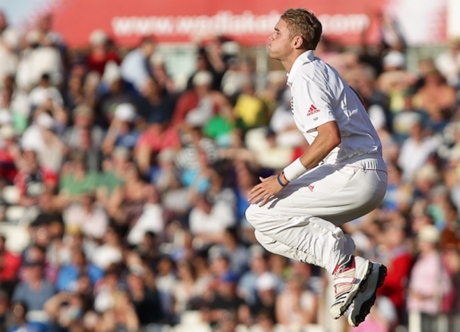 In post match analysis, many people have been saying that they thought Graeme Swann was going to be key and marvelling that he didn't get a bowl. Yes, that's true, but let's put this in perspective: Steven Finn didn't get a bowl either.
James Anderson took 2-23 and Stuart Broad took 7-44. As new ball spells go, these are adequate.
It sounds odd, but people sometimes undervalue bowling performances like this, particularly once the excitement has worn off and a few of the details have been forgotten. The innings is either described in terms of the batting side collapsing or the results are diminished by talk of helpful conditions. But while destructive bowling in unhelpful conditions is undeniably admirable, there's something really special about dismissing a side for 68. You'll be lauded if you dismiss the opposition for twice that and the difference between those two scores speaks of the standards you set yourself.
The TV highlights were pretty much the entire day's play, but yet they still felt very much like highlights. The wickets were interspersed with dozens of similar deliveries which just happened to beat the edge, rather than catch it. Many swing bowlers have picked up five wickets when the ball's doing something, but only the best ones make it seem unavoidable.