< 1
minute read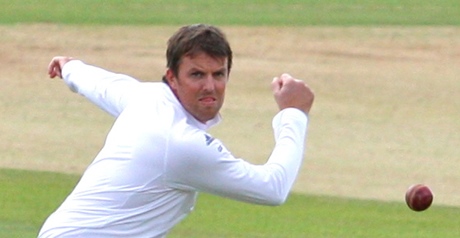 We dare say Graeme Swann quite likes dismissing right-hand batsmen as well, but he doesn't do it half as often.
Of his six wickets in this match, only one was right-handed – Jerome Taylor. This is by no means unusual for Swann. Against right-handers he looks an everyday bowler. Against left-handers, he bowls one ball to size them up and then dismisses them with the second ball.
Good. Test cricket's long been sullied with more than its fair share of cack-handers; weaselling around, stinking up the place with their sickening wrong-handedness.
It's almost like they don't know it's a genetic flaw. It's like they think they're as good as normal people. We've even heard rumours that at some grounds they're allowed to use the same changing rooms as the right-handed players.