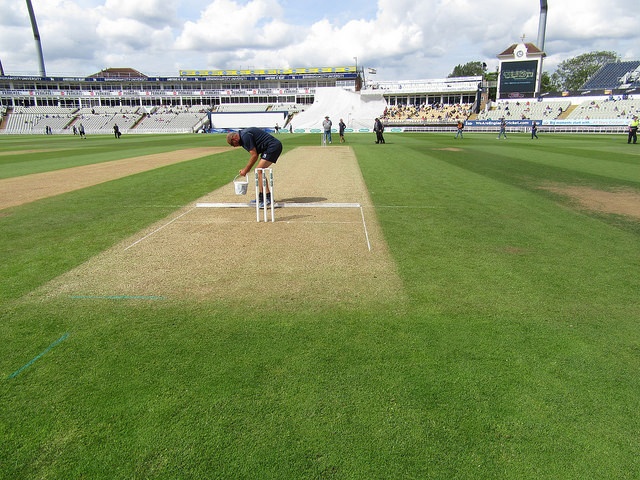 What is a bad pitch? We can get some sort of an idea by working out what we deem to be a good pitch – but there's more to it than that.
Most people will say a pitch is bad when wickets fall too easily. When a pitch gives too much assistance to bowlers and batting becomes a bit of a lottery, that's a bad pitch.
But where's your threshold? And is it the same for pitches that aid quick bowlers and those that aid spinners?
Now the obvious point to make at this juncture is that turning pitches will often (but not always) turn more as a game wears on, whereas a seaming pitch is probably more likely to flatten out – so they are different.
But set that aside, because the point we're making is really just that we impose different standards and that these standards will vary from person to person. There is no universally agreed definition of a bad pitch that will be applied by everyone in exactly the same way.
As we implied earlier in the week, we believe much of the angry hoo-ha about turning pitches is down to people's perceptions of normality. In England, seam bowling is commonplace and so becomes a major aspect of many county cricket fans' internal templates for how things should be.
This is what explains the bizarre level of anger that is sometimes directed towards counties who prepare turning pitches. It is a bunch of people with a skewed template of normality struggling to accommodate reality. These people's response is generally a heartfelt desire to impose their idiosyncratic standards on the world in the firm belief that everyone else's take on things is wrong.
So this is another reason why the bad pitch debate can at times become surprisingly heated. It tends to pit insularity, parochialism and lack of self-awareness against a bunch of people who like to define themselves otherwise. It is an unusually fundamental disagreement for something seemingly so trivial.