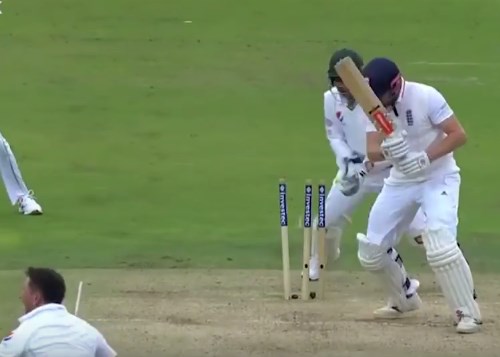 It's hard to say whether memories are fading faster these days – because who can honestly remember how things were previously? This was nevertheless a thought that has crossed our mind a few times of late – generally when some commentator or other has claimed that England have 'worked Yasir out' or something along those lines.
We're pretty sure England themselves never felt like that about Pakistan's leg-spinner (or why would they have elected to bat first in this match?) Commentators though, they're a different breed. They don't need to accurately gauge the dangers knowing they'll have to confront the player in question again some time soon. They can content themselves with saying whatever they're thinking at that exact moment and if the statement seems to hold up when measured against what's happened in the last 10 days, then it can be presented as The Truth.
The thinking was that Yasir took England by surprise at Lord's. Apparently you can deliver 10 surprises before a team will react. After that, England realised that he didn't spin it all that much and DOMINATED HIM WITH EASE.
But now that particular piece of fiction needs a rewrite.
There is never one solitary solution that turns failure to success when it comes to countering a good bowler. Different batsmen will have different issues and no spin bowler will be successful in internationals without being able to pose at least a decent handful of questions.
Yasir had less success at Old Trafford and Edgbaston, but a guy who takes 10 wickets in a Test match ususally has something about him that won't fade away inside a fortnight. Sure enough, bowling at the Oval with runs in the bank, he dismissed half of England's batting line-up.
Maybe with another match and another five-for, everyone would be calling him flawless.