2
minute read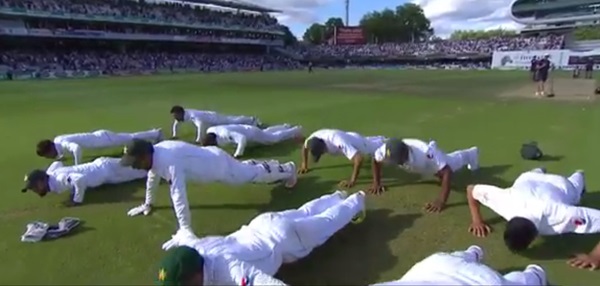 We've been trying to provide some sort of pithy and insightful summary of the Test series for 24 hours now, but it's not really happening. We'll instead content ourself with a vague collage of observations. If these are our workings-out, maybe you can provide the conclusion yourself.
Specialists and all-rounders
If you need someone to bat at seven or bowl right-arm fast-medium, England are spoilt for choice. However, if you want a specialist batsman, a fast bowler or a spinner, you'd be better off looking to the tourists.
England had more batsmen, but fewer effective specialist run-scorers. Despite greater numbers, they also had less diversity in their bowling attack.
If Moeen Ali could avoid being clattered for six…
Moeen emerged from the series with a better strike-rate than almost all the specialist bowlers. Blind yourself to the rate at which he concedes runs and he's a very effective spinner. His stellar batting is an excellent distraction, but not quite blinding.
James Anderson has lost a quarter of a yard of pace
We don't normally take claims that bowlers have 'lost their nip' too seriously because pace often varies from one match to the next. The difference with Anderson is that he said himself that he was down on pace in the second Test and then didn't really seem to recover it. If he can retain a viable bouncer, he'll probably be okay. Pace isn't everything – but it is something.
Beware the out-of-form old pro
Younus Khan's had it. Look at him. Look at the state of him.
Oh.
Beware the conquered leg-spinner
Yasir Shah hasn't posed a threat since Lord's. He doesn't spin it. England have worked him out.
Oh.
Looking good and being effective are different things
Shivnarine Chanderpaul could have told you that, but James Vince has been trying to prove it from the opposite direction. We feared for Vince's chances before he played and we haven't seen a huge amount to reassure us since then. Nor has anyone else. County cricket's who-saw-a-future-England-player-first-and-championed-his-cause-the-most competition will have to forget about this and move on. Do yourselves a favour though – don't claim that a player 'looks good'.
Misbah-ul-Haq
The last time Pakistan toured, cricket fans were left feeling sick and unenthusiastic about the game. Pakistan themselves were left a fractured mess. This time they leave with fans more enthused about the game and with a level of solidity to their cricket that it is hard to remember their ever having had before.
Misbah-ul-Haq is an alchemist who can turn middle-age into youth and chaos into order.