< 1
minute read
D Charlton writes:
This fox cub was not indifferent to cricket. In fact, he was the opposite: he was different to cricket.
So different, in fact, that he wandered into these nets, got tangled up and trapped.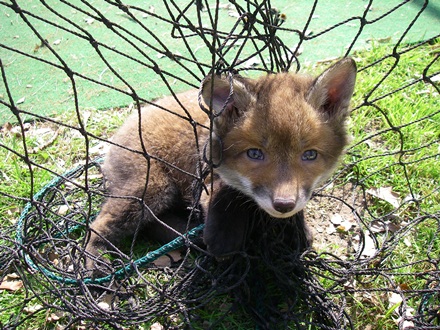 Luckily, the cricket club were able to dig out Sussex CCC's number, who had experienced similar trouble.
The county sent a man over who sorted the situation.