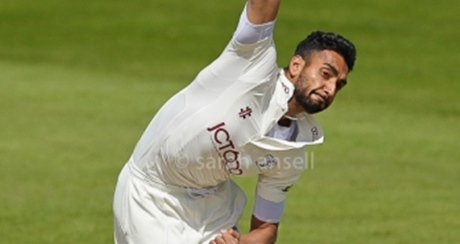 Ajmal Shahzad has shacked up with Lancashire following the barney with Yorkshire which led to him sleeping in the box room. Welcome to the civilised world that lies on the correct side of the Pennines, Ajmal. Leave your thermal underwear behind, but bring a light waterproof.
The move makes a lot of sense. Not because Shahzad is the kind of player Lancashire need. Far from it. It makes sense because he is exactly the kind of player they like. Glen Chapple, Tom Smith, Kyle Hogg, Steven Croft and Luke Procter all lie somewhere on the batsman-who-bowls-seam to seamer-who-bats spectrum. In fact, we'd probably put Saj Mahmood on there as well these days. Judging by his batting progress and bowling water-treading, he's spending most of his practice time at the wrong end of the net.
So why add Ajmal Shahzad to the mix? Well, if you look at the county cricket fixture list, you can never have too many pace bowlers in your squad. Also, it will irritate Yorkshiremen. To be honest, that's reason enough.