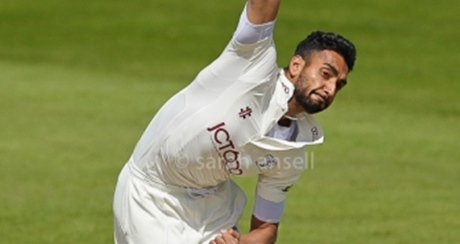 Who knows? It's Yorkshire. The only thing that can be stated with any certainty is that the decison will have been made by someone muttering: "All right, well ruddy sod yer then."
Our guess is that Ajmal Shahzad has never felt too loved by his county. England always seemed to hold him in higher regard, which is weird. He rarely got the new ball for Yorkshire and it might be significant that his sudden departure comes shortly after it was announced that Mitchell Starc would be arriving at Headingley.
It's hard when your employer doesn't value what you consider to be your strongest skills. If you think you're really getting the hang of staring at the wall and the company then goes and hires a foreign wall-starer, you'll naturally feel pretty unappreciated. We think this is basically what's happened to Ajmal Shahzad.