Bradders writes:
My wife Pauline and I were married on the 20th August 2009 in Adare, southern Ireland. Due to it being the first day of the final Test of the Ashes series, it was obviously a momentous day.
Having booked the wedding a year before (and prior to the Ashes schedule being announced) there was a moment of panic when I realised that I might miss something crucial in the cricket. However, with the careful use of modern day technology and a multitude of keen cricket fans in the wedding party, I was kept fully informed of the days happenings.
Here is a picture of the ushers checking the score: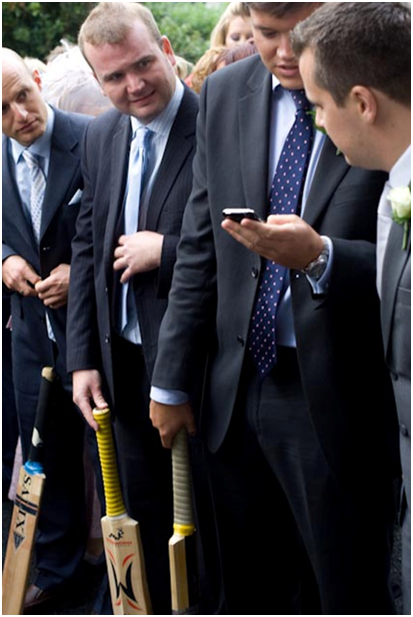 Exiting the church, we walked through an arch of cricket bats and hurleys (an Irish sport ridiculous in its violence and speed that Pauline plays).
This is a picture of the arch.