3
minute read
Dandy Dan writes:
This match report has been written some months after the event so apologies if the details are a little hazy.
Whilst holidaying at my friend Ben's parent's house this August, in rural France, about two hours east of La Rochelle, we decided to have a Test of our own whilst listening to the final day of some inconsequential game back in Blighty via a TV sitting in a barn window.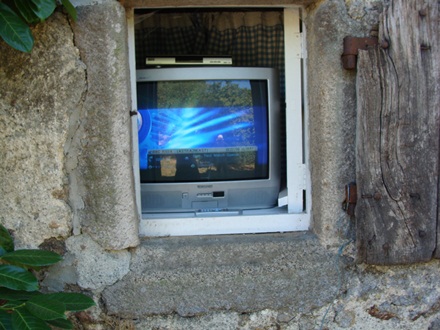 I should probably point out that this was a free holiday for me, as I had taken the place of Ben's now ex-girlfriend on the trip. A somewhat messy break-up was no doubt lightened by my presence.
The day's play started well. I won the toss and decided to bat to make good use of the clear overhead conditions that made batting favourable and to try and pile on some big runs in my first innings before the alcohol we had begun to consume took hold and made me make a few rash shot choices.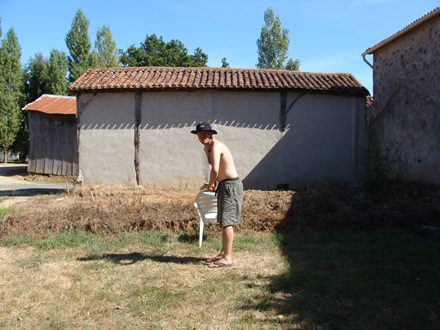 A patio chair was used as the wicket, a tennis racket used as a bat substitute and the barn walls as the boundaries. Behind me in this photo you can see a bank that was decided to be the slip cordon.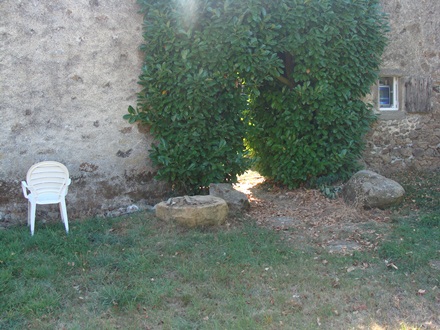 Large stones, a separate patio chair, patio table and selected trees were fielders. In my first innings I scored 122 all out, finding easy runs by pulling into the on-side and making good use of the short boundary. It took Ben a surprisingly long time to realise where I was getting most of my runs, but he did eventually move the patio chair to a short-leg position to cut off this option. However, by this time the damage had been done.
In reply, he made 98 all out, failing to come up with an answer to my yorkers, although he became quite proficient in hitting it back over my head into one of their neighbours' vegetable patch (see photo below, although that's him about to bowl).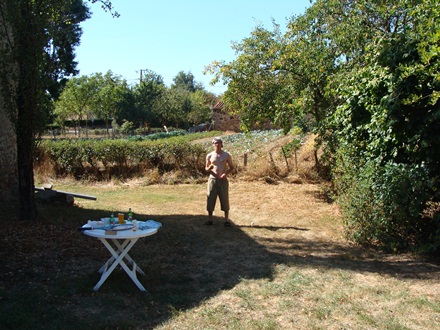 As I had predicted, I slumped to an inebriated 75 all out in the second innings, finding the edge of the racket too many times to the soil slip cordon.
Ben was all out for a figure less than was needed to beat me. So I won. Not long after this another slightly less important game was won, so more very cheap French booze was drunk in celebration.
Send your match reports to king@kingcricket.co.uk. On no account mention the cricket itself, unless it's this kind of a match, in which case we want every detail.