< 1
minute read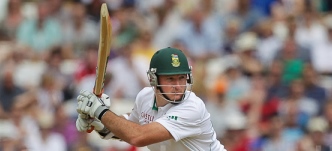 We wrote this title in the hope that we'd have some really funny thoughts to share once we started staring at the great expanse of whiteness where the body of the article's supposed to go.
Nothing happened, so we checked Twitter and apparently Graeme Smith's going to retire. Let this be a lesson to everyone that sometimes all you have to do is make a half-hearted effort to do something, allow yourself to become distracted, and then everything will just sort of work itself out.
In his retirement statement, Graeme Smith confessed to having left everything out on the field over the course of his career. 'Everything' by definition includes poo. We don't know why he would have done that, but he's admitted to it now.
There's an outside chance this isn't the most mature, insightful retirement article we've ever written.