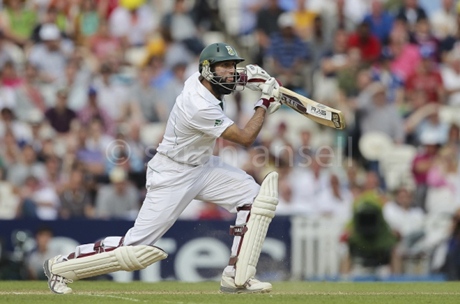 We really like Hashim Amla, but by the box of Dujon, will he EVER stop batting?
There's one more match this summer and we have every reason to believe that he'll bat out the overs and make a hundred. It seems the most likely outcome, even if it's another nine over match. He averaged 120.50 in the Test series, 111.66 in the one-day series and he made 47 not out off 30 balls today. He's probably racking up hundreds on Little Master Cricket in the drinks breaks.
Aside from anything else, it's a massive feat of endurance. A long innings is mentally and physically wearying and even if you recover the next day, you don't fully recover. Experience repeated success on a long tour and it chips away at you. We can only presume that there must have been a lot of Hashim Amla to begin with.