< 1
minute read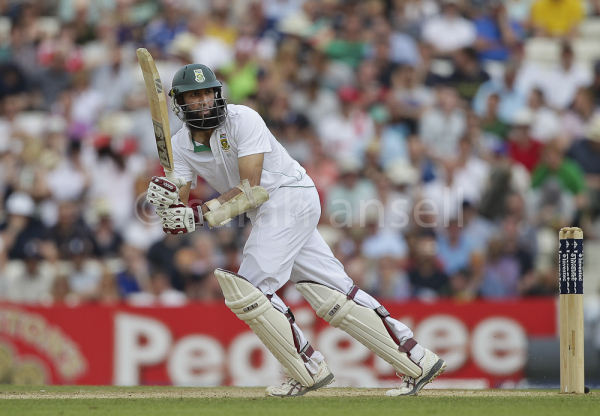 Facing his 46th delivery, Hashim Amla inside-edged the ball past his stumps and into space. Trawling through his memory banks, he happened upon the correct course of action and moved his body up to the other end. With the ball still enjoying a rare moment of liberation, he then jogged back.
Three balls later, still high on adrenaline, he edged one through the slips and increased his total by a further 50 per cent. Somewhat dizzy, he then played out two successive maidens before accidentally defending the ball into a gap off the final ball of the next over, which forced him to score another single.
Another maiden followed, but then came the big moment; an event no-one thought they'd see. Presented with an inviting ball on his pads, Hashim Amla deliberately scored a run. In fact, he scored two and was so scarred by the experience that he then bedded down for 39 successive dot balls.
Having helped deliver South Africa's first wicketless session of the series, Amla emerged after tea and promptly hit a four. It seems he had retrieved his gearstick during the interval – and he wasn't afraid to use it. Upon the dismissal of Temba Bavuma shortly afterwards, he employed that gearstick to change back into neutral.