2
minute read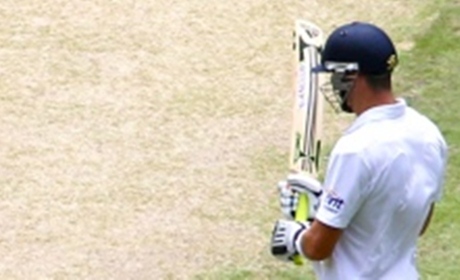 Some innings are more important that the numbers might indicate, but we always feel thankful when Kevin Pietersen reaches three figures. The resultant fist-pumping's cheering in a laughable kind of way, but more importantly it means that detractors have to revise the 'hasn't scored a hundred since [insert date]' statement with which they routinely beat him.
The truth is, most people are rather fond of KP and love watching him play cricket. It's just that those who don't like him REALLY take against him and are more vocal about it. Compounding this is the fact that the story of polarised public perception is now entrenched. Every time it's recycled, it's also reinforced.
Pietersen has many failings, but most relate to his character, not his cricket. See him as cocky and it's hard to warm to him. See his brash confidence as a thin skim of plaster concealing fundamental cracks of insecurity and you'll probably rather warm to him, finding some of his excesses almost endearing.
Either way, what about the batting? It's not the fours and sixes or the way he hits them, it's how they relate to the context of the match. His match-saving, Ashes-securing 158 at The Oval in 2005 was a frenetic attempt to fight fire with a ruddy great inferno. He makes for compulsive viewing because of how few batsmen would take that approach in that situation.
Today's 151 against Sri Lanka was cut from the same cloth. Obdurate batting had got England into a strong position and Pietersen's Test form had been limp. So he thrashed Sri Lanka's attack like they'd urinated in the water bottle during a desert hike.