< 1
minute read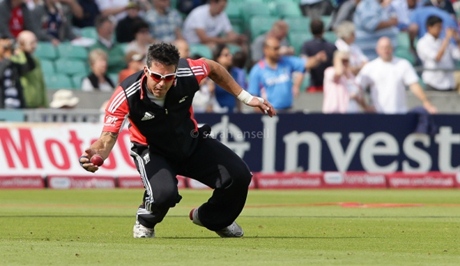 If we had to use a word to describe Kevin Pietersen in the field, we'd use 'prancing'. However, he hasn't been prancing in this match. He's been cumbersome. We also saw a photo of him running during one of the warm-ups and he was panting with neck flab caught mid flap. Clearly, based on yesterday's evidence, he has plenty more runs in him, but there are signs we should make an effort to appreciate his innings while we can.
Pietersen describes himself as 'an old man' and says that his knee was 'a shambles' in New Zealand and will never fully recover, but as long as the joint can do its bit and allow the other parts of his body to move in the correct sequence and at the correct times in order that sixes can be whipped over the bowler's head, he's still in business.
Looking at the forecast for this afternoon and Monday, much of the action in this match could be considered attritional preamble for the fourth Test, which starts on Friday. By that yardstick, England have scored 120 overs to Australia's 146 and could conceivably secure a first innings lead.