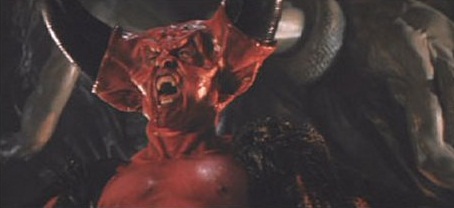 Being as you were all unmoved by yesterday's references to ludicrous Eighties fantasy film, Legend, we've decided to put three more references into today's post as punishment.
The title is one reference. See if you can spot the other two. They are both subtle and clever.
In yesterday's Roses match, Lancashire were as hard to ignore as TIM CURRY IN LEGEND as they set about skittling Yorkshire for just 141. Gary Keedy got four, as did Farveez Maharoof who has thus far proven to be a cracking overseas signing.
Many observers felt that Yorkshire's batting was as insipid as TOM CRUISE IN LEGEND.