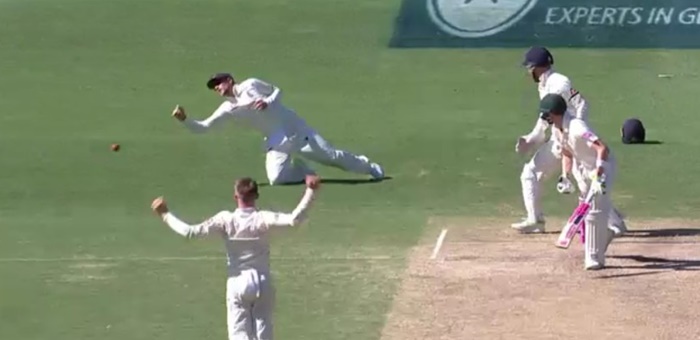 We don't believe you can draw meaningful conclusions from players' debuts – but we report on them anyway.
Bowling on the second day with the pitch most likely at its flattest, Mason Crane spun the ball hard enough that it drifted, landed most of his deliveries in pretty much the right place and created the odd half-chance. Pretty good.
The great thing about playing a leg-spinner is that as a fan, they are ever-graspable straws. There's no guarantee that a leg-spinner will take a wicket, but unlike fast-medium bowlers, there's never a guarantee that they won't either. There are times when you're glad of that.
At the age of 20, Crane has several England leg-spinner career phases to look forward to. The next one will probably be 'omission because conditions don't suit' followed by 'omission on grounds of economy rate' or possibly 'omission due to inability to offer something with the bat'.
There will also be brief moments when he's considered a saviour before he's finally discarded for good at 26 – the age at which his mentor, Stuart MacGill, took the first of his 208 Test wickets.
Adil Rashid had to wait until he was 29 to be dumped from the Test team because he made a later start.