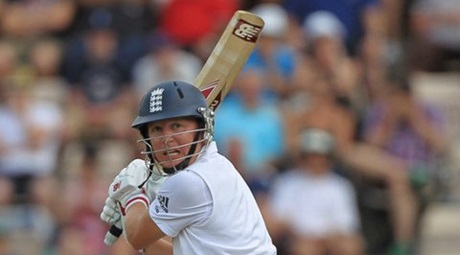 Parity on first innings isn't really parity because one team has to bat last. When England matched New Zealand's 350, they were behind.
Not that this was where the match was decided, but it's worth noting when so much attention is on fourth innings shot selection.
Several days ago…
Two things happened to produce that unquantifiable first innings deficit. First of all, the second half of New Zealand's innings produced way more runs than the first half. This seems to happen to England a lot, particularly once a few shots find their way to the boundary. The Kiwis' second innings was more of the same but with an added dash of disaffection on the part of England's bowlers.
In a way, New Zealand are just the sort of team England hate bowling at because it sometimes feels like the entire team have watched a Shahid Afridi knock and said: "Yes. Let's do that. Let's all of us, from one to eleven, do precisely that."
It would also help if someone – anyone – could catch.
The second reason why England didn't do better on first innings was because they collapsed. There is no mystery about this. New Zealand simply bowled excellently in decent conditions with the second new ball. They took two wickets in 80 overs with their first ball and then in just 14 overs with the second, they took a further six.
At the same time…
This is again something that happens to England a lot. They've collapsed in five of their last six innings. They aren't tail-end collapses either. They're good, solid top and middle order floppery.
There's always a lust for head-rolling in these situations. Gary Ballance and Ian Bell seem to be the men currently out of favour. Ballance's poor form hasn't yet been so severe as to bring his Test average below fifty, while Ian Bell hasn't made a Test hundred for all of six weeks. Maybe we should give it a bit before committing to decapitation.
Moeen Ali's getting stick as well. Without having bowled much recently, he's looking very much like a man who's short of bowling.
In summary
So that's that. Just as New Zealand had a first innings lead when both sides scored 350, they also take the series 1-1. On behalf of all in England, can we just say how disappointed we are that the two teams won't face each other again until another risible two-Test series in 2018.
Before the series, New Zealand coach Mike Hesson said he hoped that the way his team performed might persuade people to give them more matches in the future. Sadly, everyone will have forgotten how spectacularly entertaining they were by the time they get round to sorting out the next tour. Comfort yourselves with the fact that you've really, really earned that status quo, New Zealand.