2
minute read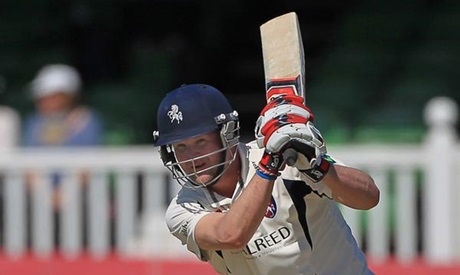 Rob Key has retired. It is a sad day. We're going to don a black cardigan instead of a beige one by way of mourning. We will wear it for 221 minutes in tribute to the number of runs Rob once made in a single Test innings.
Adam Gilchrist's highest Test score was 204.
You lose again, Adam Gilchrist.
But the truth is, today we all lose. Adam Gilchrist loses the most, but we all lose a little bit. The sky is greyer; the sun is colder; our wrinkles are deeper; and luxury goods are slightly more expensive. Everything is worse. Even this cup of tea is worse. It has slightly too much milk in it. That never would have happened yesterday.
Yesterday Rob Key was still plying his trade as the greatest cricketer in the history of the planet. Today he is playing golf. That isn't even a joke. We saw it on Twitter. This might just be the most depressing paragraph ever written.
Speaking of Twitter, every now and again we happen across SimonC's marvellous Rob Key creation which first appeared on this website back in 2009. People often republish it. Quite often they send it to Rob Key himself. If we were on Facebook, we daresay we'd see it there too.
As magnficient as the work is, it makes us sad that no-one ever gives it a proper build-up any more.
For the full effect, this is how it works…
That's how you publish a funny picture.
Even worse, the people thoughtlessly bandying the image about on social media don't even know that Rob's astride a capybara because he's part of the Hindu pantheon and the capybara is his vehicle.
WHAT KIND OF AN IDIOT DOESN'T KNOW THAT?
We're putting this post in the 'England' category because Rob did play for England and would have done so again if he could have been bothered. Which he couldn't.
You may well be tempted to wade into the Rob Key archives of this website in a forlorn bid to soften the pain of this dank event. If you do, this is the hub. Don't neglect the posts on the old site. We used to write songs about him back then. If you can hold back the tears, we could all have a singalong (separately, without making any actual contact with one another).
Rob Key.