< 1
minute read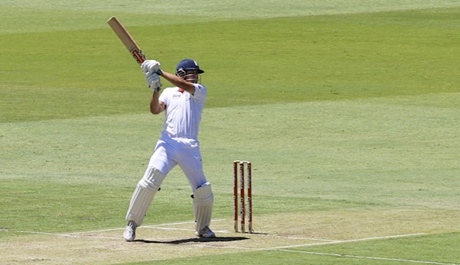 He never goes indoors when he's Down Under. He just stays out on the pitch, day after day, in direct sunlight. We know he's got sunblock on and everything, but what if he misses a bit. Actually, that's ridiculous – in Australia, Cook never misses.
Arriving with little form and a bad back, Cook's gone and batted all day for 154 not out in the first match he's played. In time-honoured tradition, he's dragged someone along with him as well. Mike Carberry is on 153 not out and with an unusual amount of uncertainty surrounding the batting line-up, might just play in the first Test.
Would this be so bad? Not really. Carberry's got a certain wisened heft about his batting and Joe Root's tyres have been partially deflated by the odd pothole encountered as an opener. Root shouldn't grumble about being sent back to the smooth tarmac of number six and it's high time England fielded a part-time electrician (Carberry).