< 1
minute read
We honestly haven't got much left to say about England's batting, so let's instead turn our attention to Hasan Ali's hand and whatever the hell is up with it.
Here's Hasan Ali's hand midway through delivering the (apparently) fiendishly tempting wide one that did for Joe Root.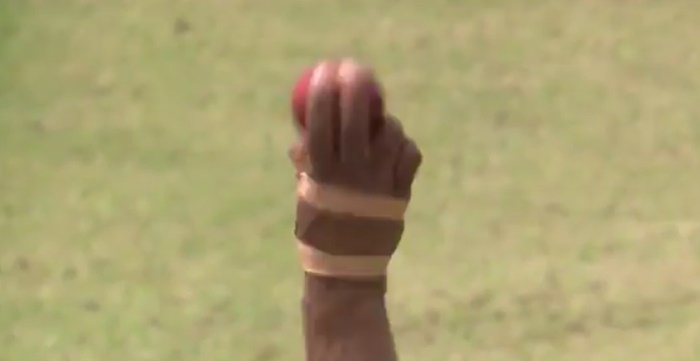 Strapping is a form of injury treatment/management that has always mystified us and this might just be the most mystifying example of all.
What the hell is wrong with Hasan Ali's hand that he needs two bands of elastoplast around his hand at the top and base of his palm?
To be clear, this isn't some coded attempt to accuse him of Bancroftian nefariousness because every cricket team is about eight per cent strapping anyway. Strapping is everywhere. The only thing striking about this strapping the way it's been applied.
What is happening with Hasan Ali's hand that this is necessary? Is it constantly trying to explode? Is the left of it being tethered to the right of it so that they don't part ways? Did he trip while playing trains and brace his fall by planting his hand on the miniature track?