2
minute read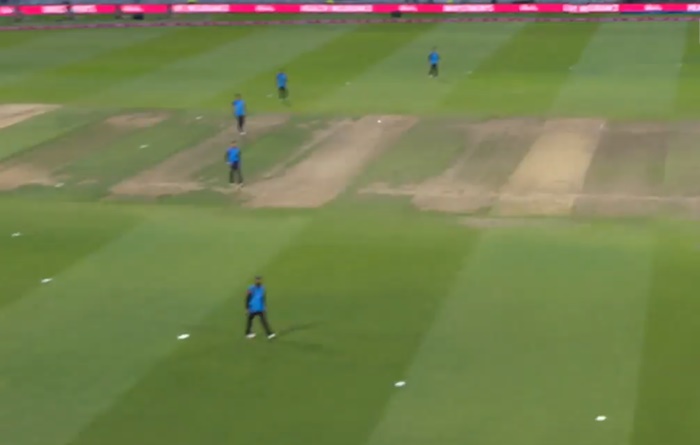 One of the more mundane revelations from the recently undertaken trials of The Hundred is that they're going to have a Powerplay.
'So what?' you might think. But when all innovations seem to be on the table and the aim is to make the game as simple and straightforward as possible, this strikes us as odd. Is this how much Powerplays have come to be accepted as a fundamental part of limited overs cricket?
What's a Powerplay?
'Powerplay' is an unjustifiably excitable way of saying 'temporary change in the rules governing field settings'.
In the first 10 overs of a 50-over one-day international, you're allowed a maximum of two fielders out on the boundary (technically 'outside the circle' but let's not get into that); from overs 11-40 you're allowed four; and in the last 10 overs you're allowed five. At least two of these periods are Powerplays and probably all three. (We cannot be bothered looking this up).
In a T20 match, two fielders are allowed on the boundary for the first six overs and five after that. Maybe just the first one's a Powerplay; maybe they both are – who honestly cares?
What's the point of a Powerplay?
Fielding restrictions are tweaked in a bid to manipulate the behaviour of the players.
By moving most fielders closer, the idea is that the batsmen will seek boundaries rather than singles at a time when they'd otherwise be more likely to play conservatively. The general feeling is that runs are boring when they involve running, so the rule-makers engineer gaps to tempt batsmen into playing big shots.
It is also hoped that the bowling side will seek wickets rather than looking to 'keep things tight'.
Do you really need to do this in a 100-ball game?
We honestly don't know. There is a reason why cricket has Powerplays in all its shorter forms and that's because when they didn't exist batsmen played more cautiously.
But attitudes change. Players approach T20 batting with a certain abandon these days and with an innings in The Hundred being 17 per cent shorter, surely they'd approach that with even more of a gung-ho attitude.
Why not just have the same fielding rules throughout the innings so that no-one has to explain Powerplays to anyone? You wouldn't have to have five fielders out at all times. You could have three or four.
Maybe it wouldn't work, but if you're trialling a whole bunch of rule changes for your funky new easy-to-understand competition, why wouldn't you trial this?