Jonny Bairstow had made 104 runs off 59 balls when this happened.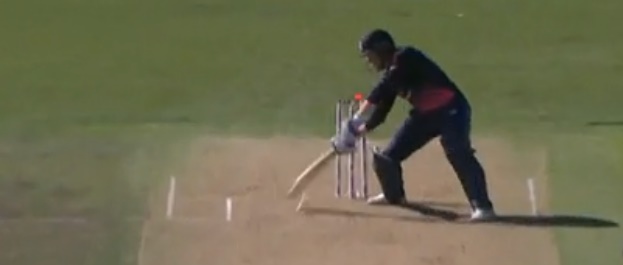 Two things to note.
One, the bail is illuminated. Two, the position of Bairstow's back foot.
Pondering the former with reference to the latter, you might like to consider the path his bat took.
Still, the job was done by this point. Bairstow had helped England secure a breathtakingly impressive 3-2 series triumph and so averted a woeful 3-2 series catastrophe.
Recalibrate your forecasts. England should now attain overconfidence at some point this summer, meaning the traditional World Cup self-immolation will most likely occur at some point the following winter rather than during the tournament itself.
Having missed this final match, Ross Taylor took his own private series 2-1.