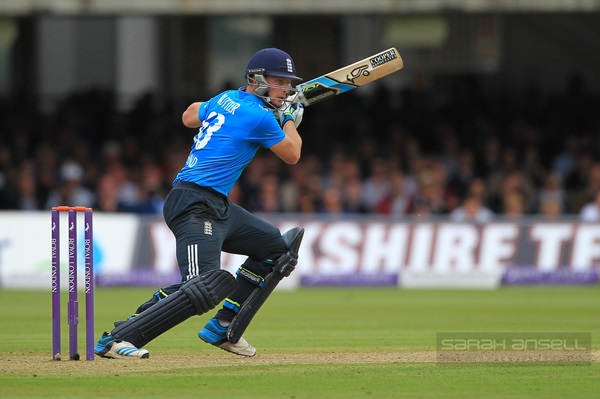 A run doesn't have a set value. That is a recurring theme of this website. The value of a run derives from the game in which it is scored and in all honesty can only accurately be gauged with hindsight. Up until the moment a match is finally decided, all we are doing is gathering evidence and sharpening the picture.
Yesterday, in the first one-day international against India, England whopped a load of sixes at the end. They hit one in the 22nd over and then three more before the 43rd over, before flapping, blamming and punting seven more from then on.
This seems pretty normal. For all that one-day cricket has changed, it's still not the worst strategy to build some sort of a base before taking more and more risks as the innings wears on. However, the more sixes they hit in this late period, the more we became utterly convinced that India would win the game.
It was almost as if every six was worth minus six. As mishits and flat skimmers cleared the ropes, the value of a 'maximum' – and therefore the value of a run – became clearer. Each six seemed to bring with it the shadow of two others that hadn't been hit earlier on.
In contrast, India had hit 10 sixes by the end of the 38th over. They knew they were there to be had.
Even at its farthest extreme, cricket is never exactly 'most sixes wins' – but it is still an indicator; a signal as to how easy it might be to score runs on any given day.
The brilliance of Virat Kohli and Kedar Jadhav was obvious and flaws in the touring side's defence can also be found. But given their chance again, maybe the England batsmen would – in more ways than one – have aimed higher.