2
minute read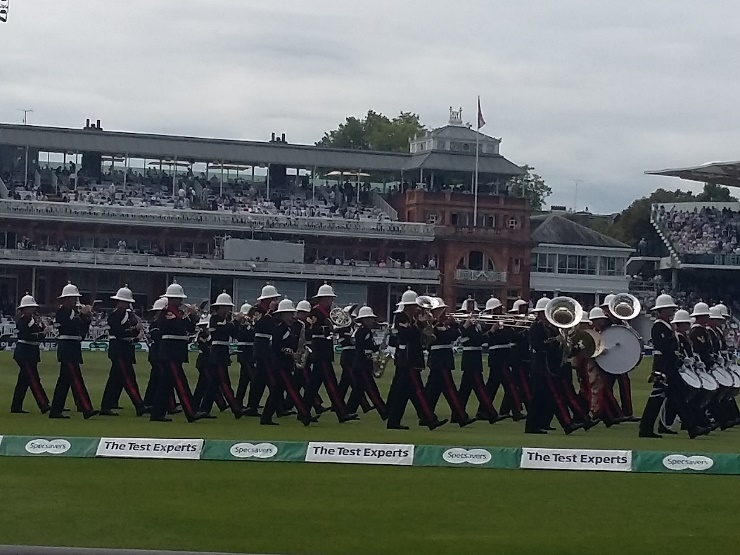 Edwardian writes:
I had stayed in London the night before, so got to Lord's early. I was frisked by a security chap who was pouring with sweat.
"Blimey, mate," I said. "You've been on it."
He replied: "It's the menopause" – a line I suspect he was using liberally.
After a saunter and a coffee I got to my seat in the front row of the Edrich Lower Tier. I was pleased to find that I was sitting one seat away from the same man that I had sat next to at the Pakistan Test. We shook hands, pleased at the coincidence.
Just before start of play a slightly flushed and haughty woman told me I was sitting in her seat.  She was right and I told her not to panic. I moved down the line and settled down again.
I blamed my simple seating mistake on feeling a bit spaced out after drinking liberal amounts of wine in a Spanish restaurant in Farringdon on Friday night and then more wine back at the hotel where I met a young buck who was getting married in St. Paul's Cathedral the next day. He said he was getting married there because, "my old man broke the land speed record."
I wondered what the criteria was for getting married in St. Paul's and suspected that my 1993 cycle ride from Worcester to the Forest of Dean on a 1925 Triumph road racer with inverted lever brakes in heavy traffic probably wouldn't cut the mustard.
I found out that the woman seated to my left lived in the same area of Norfolk where I spent my childhood.
At the start of play I put TMS (Test Match Special) in my ear and was pleased that I had got a Saturday ticket under clear skies.
My companion to my right was quiet until I decided to take my shorts off. I'm not bashful about these things.
"Are you going to do a streak?" he exclaimed.
I dispelled the possibility after a few seconds of thought. (I was well placed to do a dash from the front row and the steward was nodding off behind his sunglasses). It was cold.  I wriggled into the jeans and shoes I was wearing the night before. It wasn't a day for flip-flops.
My lunch was two rounds of Co-op ham and mustard sandwiches washed down with one of my half-bottles of claret which I keep aside for cricket matches.
Someone behind me said, "He's drinking red wine, this rosé is gay."  A positive appraisal, no doubt, in times gone by.
At one point in the afternoon, a lazy stream of spilled cider made its way down from our right, soaking the bottom of our bags. Squeezing the bottom of my bag and smelling it I said to the man on my right: "That's cider, mate, definitely cider."
Send your match reports to king@kingcricket.co.uk. If it's a professional match, on no account mention the cricket itself. If it's an amateur match, feel free to go into excruciating detail.