2
minute read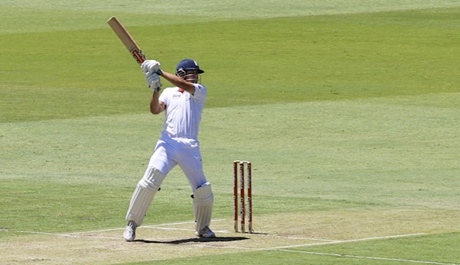 We used to moan about winter. Winter didn't give a shit.
In fact winter didn't even know we were there because it was night-time. It's always night-time in winter. That's the main thing we used to moan about. After about 15 years of raging against the tilt of the Earth, we realised that we weren't achieving much and so we resolved to try and make the best of things. Darker beers and Sunday roasts is pretty much all we've come up with, but at least it's a start.
The point is, there comes a point where you just have to accept that things are out of your hands and that you're only succeeding in making yourself more miserable with your constant complaining. There's a lot of ranting about Alastair Cook these days; about how he can't bat at any great pace, how he only ever seems to score 32 runs and how this means England can't win the World Cup. But you can muster as much outrage as you like – nowt's changing.
England supporters are beginning to delight in their team's failures, gathering a big stack of evidence to support their rightness about Cook's wrongness. But what for? For a massive, gold standard 'I told you so' come the World Cup?
We've always had a general philosophy that if you're playing for England, we'll support you. Sometimes we forget, but we're going to try and keep that sentiment in mind for the next couple of months. The Cook battering's kind of become a thing in itself and even if we agree with many of the sentiments, it's getting a bit tiresome and it's not really achieving anything.
We like the World Cup, we'd like to see England do reasonably well and Alastair Cook will be the captain, so we're kind of hoping he finds some mediocre form and can at least do his bit. If you set the bar low enough, you'll realise there are occasional nice days in winter.