2
minute read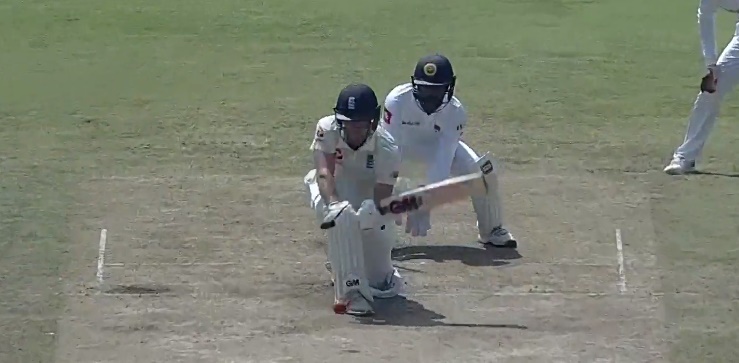 We haven't seen so much sweeping since we tore down that dividing wall and knocked off all the plaster in the kitchen.
Question is, does sweeping work?
Sri Lanka v England at Pallekele 2018 is the sweepiest match we can remember. At the time of writing, seven of nine second innings England wickets have fallen to the shot or its reverse sibling.
People are being unusually forgiving of this at the minute, which is because England are some way ahead. A narrower lead and there'd be angry demands that batsmen 'dig in' or 'play properly'. The proof of the pudding is in the match result, we suppose. This means they're probably one day of poor bowling away from being pilloried for their batting approach.
Proactive batting is something we're fundamentally in favour of. Viewed over an appropriate timespan, it is not playing irresponsibly. It is calculated risk for the greater good.
This is the long and short of it. This is the thing to remember. Proactive batsmen take more risks, but they do so to try and reduce the risk for both themselves and also their batting partners further down the line.
Playing each ball on its merits is almost universally regarded to be a good thing, but there are times when it's far more important to play the situation on its merits. A passive, reactive approach looks determined and gritty in the short term, but it doesn't change anything. It doesn't change the score and it doesn't change the field settings either.
Has England's sweeping been working? Well, they're ahead in the game and they've probably made more runs than most people expected them to. At the same time, their second innings top-scorer, Joe Root, seems to have been a bit less sweepy than his team-mates. Maybe that says something.
Sweeps and reverse sweeps are very obvious signals of proactivity, but if batsmen fixate on them, they become predictable. If we as viewers fixate on them, we overlook all the other forms of proactivity that were so expertly exhibited by Root.
There's also a danger that the entire team seems to have settled on the same approach. Just as an entire team of passive, reactive batsmen are liable to succeed and fail collectively, so too are a team all bent on imposing themselves on the opposition.
That said, there is of course a third option and Trevor Bayliss has long maintained that it is the greatest batting danger of all. It is the danger of falling between two stools.