4
minute read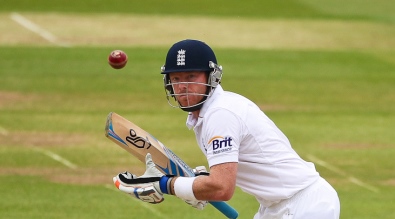 There are a lot of optimists in the world and the problem with positive people is that they assume that positivity itself is some sort of positive.
It's all well and good swanning about thinking everything will work out, but really you're just setting yourself up for disappointment and failure. The truth is things don't always work out.
Positivity can be good. It can be necessary. But it can also lead you to do stupid things.
Let's have some examples
At one extreme, imagine you've just bought a bag of beef-flavoured Space Raiders. It requires minimal positivity to look on the bright side and assume that the things inside the bag are baked corn snacks and therefore edible. Result. You get to eat some food.
An extreme pessimist, however, might perceive the same items as being made from some sort of radioactive compacted dust laced with strychnine. Boo. No food for you.
Now imagine you're standing on a high bridge across a canyon. You close your eyes and consider stepping off the side. Most people would assume that they would fall to their death were they to do that. An extreme optimist might think that a giant bird would just happen to fly underneath their foot at the exact moment they stepped out and hover there, providing support. Then another bird for their next step and another and another until they reach safety.
Now these are two extremes, but positivity does slowly morph into delusion the further you move towards each end of the continuum. Somewhere between them there's a grey area. For example, a recurring scenario in cricket is when a team has to choose between a familiar older player and a less familiar younger player.
Shades of grey
The point about shades is that you're talking about gradation, which is why we've just resisted the obvious temptation to include a number with that subheading. We'll go with 'infinite' if it makes you any happier.
No two cricketing selection decisions are the same, but with really close calls it always boils down to how much of an optimist you are – how you perceive the absent data. You know what's happened, but what will happen next?
Let's get specific. Ian Bell will open the batting for England tonight. Alex Hales will not. Is that the right decision or the wrong decision?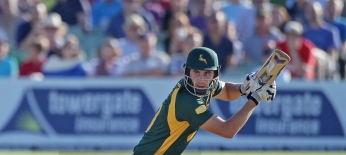 Bell v Hales
Bell is familiar. Perhaps over-familiar would be a better way of putting it. For better or worse, we don't feel like there's anything left to learn about him.
Alex Hales is newer. He had a strong domestic season and has a really good record in Twenty20 internationals, but as a 50-over opener, he's more of an unknown quantity.
We can compare stats and technique and approach, but a large part of the argument seems to hinge on what Hales might do. If you're inherently positive, you'll say Hales might win England matches with aggressive hundreds. If you're of a more negative mindset, you'll say he might rack up a great string of single-figure scores.
So Ian Bell is not Alastair Cook then?
Correct. Chances are, on some level you're aware of this fact, but we thought we'd provide a reminder. People talked so much about how bad it was to have Bell and Cook in the same top three that the two batsmen have almost become interchangeable when we talk about one-day cricket.
Hales, in contrast, was fortunate enough to be kept out of the side by Cook and has therefore become symbolic of the brave new Cook-less world in which everyone hits sixes from ball one.
But Ian Bell is not Alastair Cook and Alex Hales is not the anti-Alastair Cook. (Nor is Cook the purest form of one-day failure imaginable, for that matter – but that's something it's not worth getting into right now.)
Ian Bell is Ian Bell
If we're looking at their technical suitability for one-day cricket, Alastair Cook has three shots and Ian Bell has about 42.
If we're looking at the stats, Cook clearly ground to a halt, but Bell has been surprisingly effective for a while now. In 2012 – the year that England became the top-ranked one-day international nation – he averaged 54.90 and scored at a strike-rate of 82.68. In 2013, he averaged 43.00 and scored at 76.87. In 2014, he averaged 34.21 and scored at 90.89.
You can look at those figures two ways. You can say he simply doesn't score quickly enough for the modern day and age, or you can say that it's unrealistic to expect everyone in your batting line-up to perform like David Warner.
Warner, for the record, averages 31.40 in one-dayers with a strike-rate of 83.50.
But Hales *might* win matches for England
It's true. He might. It really is hard to argue against that, because it's absolutely true. We've even said that Alex Hales and Moeen Ali would make a great one-day opening partnership ourself.
We're not trying to make a case here. It's a grey area and that's really our point. If we have some sort of message, it's that the 'better the devil you know' argument is rarely a crowd-pleaser, but that doesn't necessarily make it wrong.