7
minute read
Players and commentators talk a lot about playing each ball on its merits, but actually it's not always that good an idea. Ben Duckett and Zak Crawley gave an illustration why in the 2023 Ashes.
It's a mad but completely true fact that England haven't had a settled opening partnership since Andrew Strauss retired in 2012. Let's quickly run-through who's had a stab at opening since then (excluding the other half of that partnership, Alastair Cook).
In chronological order (deep breath)…
Nick Compton
Joe Root
Mike Carberry
Sam Robson
Jonathan Trott
Adam Lyth
Moeen Ali
Jos Buttler
Alex Hales
Ben Duckett
Haseeb Hameed
Keaton Jennings
Mark Stoneman
Rory Burns
Jack Leach (twice)
Joe Denly
Jason Roy
Dom Sibley
Zak Crawley
Ben Stokes
Alex Lees
Three of those players averaged over 40: Joe Root, Jack Leach and, so far, Ben Duckett.
No-one else has averaged more than 31.33.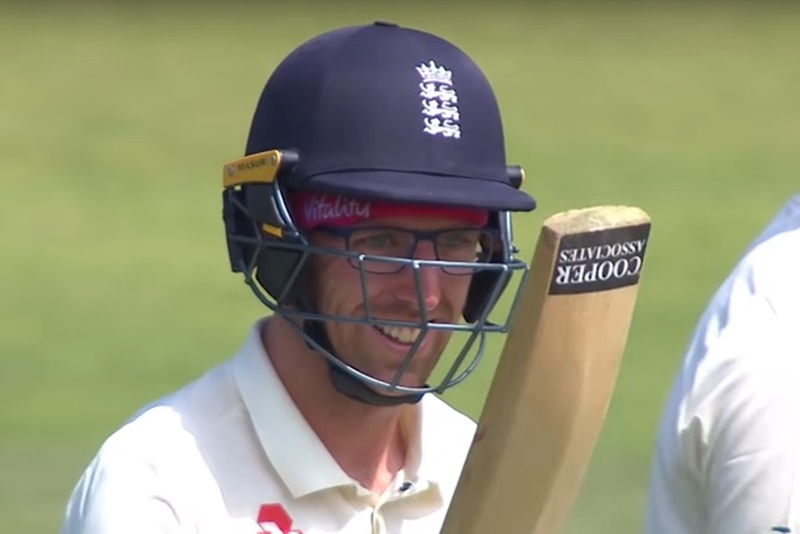 Only five others have averaged over 30: Nick Compton, Sam Robson, Rory Burns, Joe Denly and Zak Crawley.
The bar for being considered a viable England Test opener has dropped a touch.
Cook lite
It has been a bit of a production line – one for some reason calibrated to churn out mediocre products. The sameyness of the records is striking. We've seen a lot of batters averaging mid- to late-20s and pretty much all of them boast strike-rates in the region of 35 to 45 runs per 100 balls.
The average innings has been characterised by studious watchfulness before either getting out to a pretty good ball or 'giving it away' after running out of restraint.
That's of course a generalisation – we're talking about hundreds of innings here – but those strike-rates don't lie. Whether knowingly or not, a lot of people tried to imitate Alastair Cook and it is a mark of Cook's freakish psyche that he proved wholly inimitable.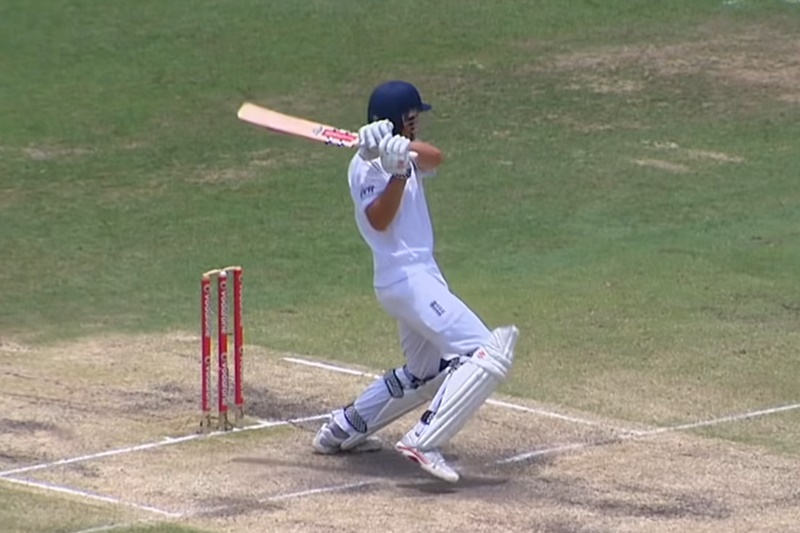 But there have always been other ways of going about things.
Cook and Strauss averaged 40.96 as an opening partnership, but that was actually a sizeable step down from Strauss's partnership with Marcus Trescothick, which averaged 52.35, and Trescothick's with Michael Vaughan, which averaged 48.76.
It was good to bat with Marcus Trescothick. Marcus Trescothick hit the ball.
Ben Duckett
Before the Ashes began, an incredible statistic was doing the rounds that Ben Duckett had left only eight of the 605 deliveries he'd faced as a Test match opener. According to Andy Zaltzman. Test openers ordinarily leave about a quarter of the balls they face.
When the series got underway, Duckett continued in a similar vein, playing at the first 100 deliveries he faced before leaving two of the 134 balls he faced when making 98 at Lord's.
He wasn't happy about this.
"One of them should have been a wide and the other one was probably over my head, so I was gutted," he said.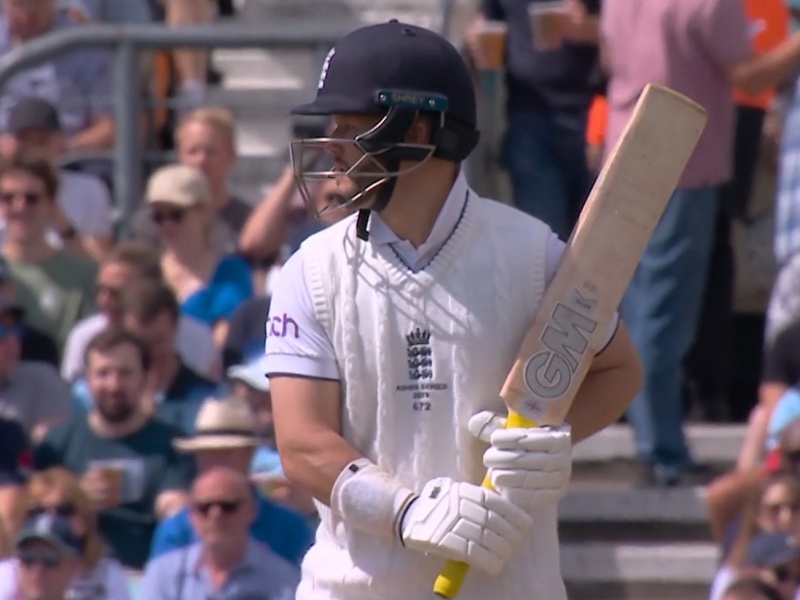 Duckett is comfortable with his approach, in large part because he has been given the green light by his coach and captain.
"If I think back to maybe three years ago, I was thinking that I could never be an opener in Test cricket because of how I play, and then actually last summer I was like, 'why not?'" he told the Independent. "Why do I have to bat like Sir Alastair Cook or these great openers of the past?"
Why indeed? It's not like it was working for anyone else. Other than the occasional, not-very-serious flirtation with an alternate approach, England spent literally years frustrated with square pegs for not going through round holes without ever seriously considering the hole's part in this interaction.
More shots
One very obvious reason why the flirtations referenced in the previous paragraph never came to much is because playing more shots tends to mean playing more bad shots and if there's one thing you can count on in this day and age, it's that the bad shots of a losing side will take on colossal significance.
Why did the team lose? Why are they so terrible? Cue a montage of all the bad shots.
We're as guilty of this as anyone, but in our defence, we don't do it to be critical. We do it because it's funny and maybe also as a bit of a coping mechanism.
Ben Stokes and Brendon McCullum have brought about basic everyday competence with the bat because they don't care about bad shots. We've already written a whole thing about this and we don't want to reproduce great tracts of it here. The jus of it is that they see the bigger picture, which is that a batter who sometimes plays the wrong shot is nowhere near as bad as a batter who's always worrying about playing the wrong shot.
And do you know what's also true? Playing more shots probably means playing more good shots too and this brings benefits that extend beyond the mere runs you score.
Proactive batting
Before Cook and Strauss and before even Trescothick and Vaughan there was another England opening partnership that warrants a mention. Between 1990 and 1995, Graham Gooch and Mike Atherton averaged 56.84.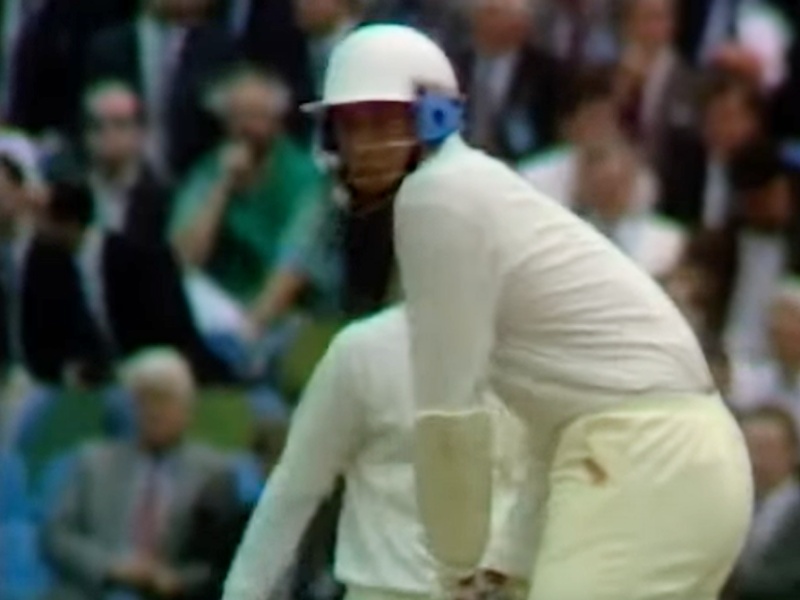 Those who only remember late-era Athers or only know him by reputation won't really appreciate what he was like in his early-20s before back-knack began to diminish him. This was the best of Atherton – a period in which he averaged 45 and scampered frequent singles with age-defying fitness freak Gooch.
Because that was what their partnership was built on really: not leaves, but singles.
It was far from the helter-skelter scoring-rates we're seeing right now, but at the start of an innings, when catchers were in position, Gooch and Atherton worked the gaps. They worked the gaps until they were filled, at which point the risk of dismissal reduced.
That is proactive batting.
In 2013, we described Kevin Pietersen as the only upper order England batter prone to trying to set his own field. All the others at that time played according to what they were presented with. A good few people misread this as a call for more six-hitting and reverse sweeping. That wasn't at all what we meant, so we tried to clarify.
Our gripe was that while playing the ball on its merits is almost universally regarded to be 'a good thing,' that kind of passive, reactive batting can leave the player pretty much helpless against the best bowling. If every ball merits either a leave or an honest, respectful defensive stroke, you don't go anywhere, you stagnate, and eventually you get out.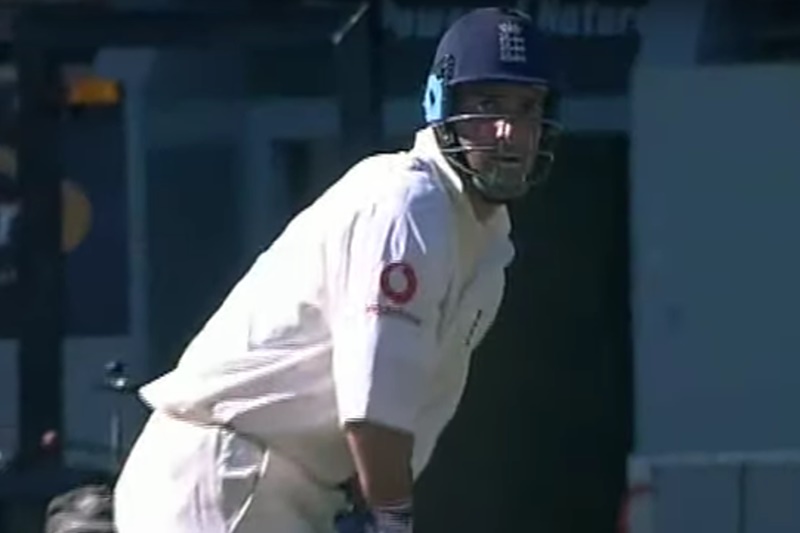 Graham Thorpe was the player we eventually alighted on as a less emotionally loaded example of a proactive batter. Like Pietersen, or Atherton with Gooch, Thorpe would actively seek out scoring areas and exploit them in a bid to force the fielding captain's hand. Hard-running was a big part of this (although boundaries are always more persuasive).
Pretty persuasion
England have an almost entirely proactive batting line-up these days. There are plenty of unignorable manifestations of this, but a few subtler ones too, such as the tendency to advance down the pitch to quicker bowlers that Jarrod Kimber has written and done a video about.
The openers start as everyone else means to go on.
The early parts of Zak Crawley's 189 at Old Trafford brought a good few reminders that he is the most gifted inside-edger in world cricket, but his and Duckett's inclination to lay bat on ball undeniably has an impact.
Bowlers always feel in with a chance against them, but with their opposite-handedness and a difference of 25cm in height, they're a bloody nightmare for settling on a line and length. Singles often ensue. Throw in the fact that both of them will definitely – definitely – try and smash every bad ball to the boundary and it can be hard to retain an attacking field for long.
Crucially, there are growing signs that the two of them are content to adapt to these resultant field settings rather than being seduced by their own boundary hitting. This is actually when they start looking good.
After eight fours in the first five overs of their second innings at the Oval, Duckett and Crawley nurdled. It didn't last that long – only 10 overs or so – but nurdling can be positively murderous when the bad balls are also being put away. With men on the boundary and few catchers, England's openers were cruising – yet the alternative for Australia felt worse.
This is the point at which you can start playing the ball on its merits – once you've earned it.
About this article
These longer features are only possible thanks to our Patreon campaign and the dozens of magnificent people who contribute to it each month. We simply wouldn't be able to carve out enough time to do these longer articles without that funding. If you like the site and enjoy the features, please at least have a think about contributing for a little while. Piffling amounts are more than welcome and you can cancel any time and we won't hold it against you.
If you're new to the site, ignore the paragraph above and just sign up for the email (which is free).