2
minute read
All out for 76 in the morning session of day one. Eye-catchingly disgraceful.
At just 120 deliveries, this was also the 12th shortest innings in terms of balls faced for any side in Test history. In recent times, only England's 46 all out against the Windies at Port of Spain in 1994 (115 balls) and the West Indies' own 51 all out against Australia at the same venue in 1999 (118 balls) have been shorter.
This is more like it though. We support India over South Africa, but we support bowlers over batsmen and this was payback for the poor bastards who'd had to put up with the well-ironed bowling green of the first Test.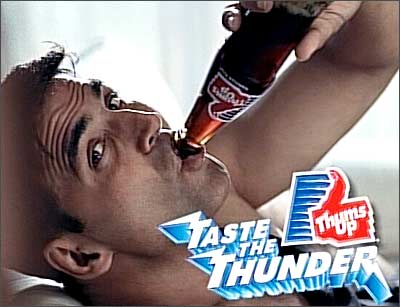 Dale Steyn, Makhaya Ntini and Morne Morkel must have been yelping like demented puppies who'd been treated to six bottles of Thums Up when they saw a hint of green on the wicket this morning.
Somehow controlling their excitement, they succeeded in putting the ball in 'the right areas'. More specifically, they put it in the area called 'the stumps' as Virender Sehwag, Rahul Dravid, VVS Laxman, Sourav Ganguly and Anil Kumble were all clean bowled.
Take that, batsmen. That's for having it your own way pretty much all the bloody time.
Of course there'll probably be some sort of investigation as to the standard of the pitch if it continues like this. It's not these pitches you need to worry about. It's the ones that produce scores of 540, 627 and 331-5. They're the ones that are ruining cricket.
Update: Suave has captured Ganguly's stout resistance nicely.