2
minute read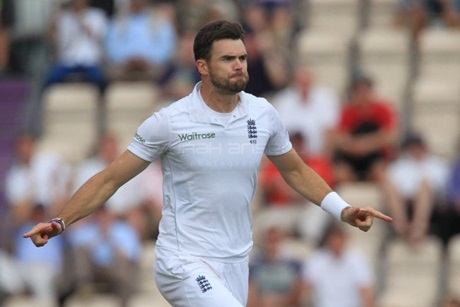 We're playing squash tonight. One thing you notice with squash is that the ball's momentum doesn't always carry it in the same direction. Quite often it alters course quite markedly upon contact with what is known as 'the wall'. The momentum in this Ashes series is similar, it would seem. Only without Rahul Dravid.
When Australia are winning, they look really good. When they're not, you again become aware of the cobbled-together nature of their team. 61-year-old Chris Rogers is a good, reliable cobble; 42-year-old Adam Voges, less so; Peter Nevill's on the way in; Michael Clarke's on the way out; and while Mitch Marsh looks an obvious replacement for Leg Before Watson when he's knocking out hundreds in a couple of warm-up matches, he then looks like a man who's only ever played a couple of warm-up matches in English conditions when he later appears at number six in a Test.
Nor does it end there. An injury to one of the fast bowlers and Pat Cummins – a man with a seven match first-class career – could be playing too. Team selection doesn't seem very elite. It seems to rely more on your local third XI's 'see who's free on Sunday' approach. This isn't to say they're a bad side. Just a weird one.
Jimmy Anderson's a weird one too. He's a man who can play a major role in Australia making 566-8 and who can then be equally influential in their making 136 all out. There isn't really much more to be written about him, which is both a compliment and a sad reflection of his age. Then again, as 76-year-old Chris Rogers proves, age need be no barrier to continued sporting success. Ian Bell's age remains a neither-here-nor-there 33.