3
minute read
Here at King Cricket, we're not at all in favour of unnecessary on-field aggro: fielders over-celebrating dismissals, bowlers getting right up in the batsman's face and all that.
However…
We are HUGELY in favour of adrenaline-fuelled cricket – particularly when it involves a true fast bowler and a batsman who comes across as maybe being a bit of an arsehole.
It is just such a tremendously watchable feature of cricket. In what is ostensibly a team sport, you have two guys who hate each other basically going head-to-head, the guy with the bat making the guy with the ball hate him more and more and more until finally there's a moment of catharsis.
And you know what? Sometimes all that bad stuff that we totally don't approve of actually helps give rise to this kind of thing.
So let's entirely overlook the cause and instead celebrate the effect because David Warner and Kagiso Rabada had a thing today and it was very much amazing and fun.
Rabada began by hitting Warner on the arm. It was his second ball and already we had the physio on.
Strapping in place, Warner promptly popped Rabada for four next ball.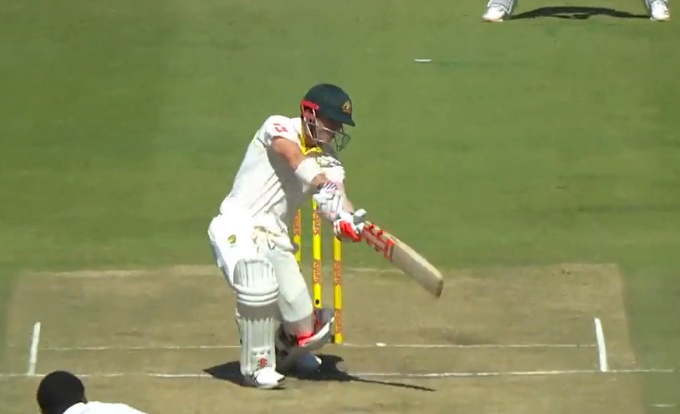 The ball after that was a leg-bye and he got off strike.
The next Rabada over, Warner was facing again. First ball he nearly chopped on and got a single. Back on strike, this is where things really went up a notch because he hit the final three balls of the over for four.
The first was a legitimate cover drive, the second was a definitely-going-after-this-guy-no-matter-what scythe thing and the third one was off his pads.
And it continued.
The first ball of Rabada's next over was, as you might imagine, short.
It went for six.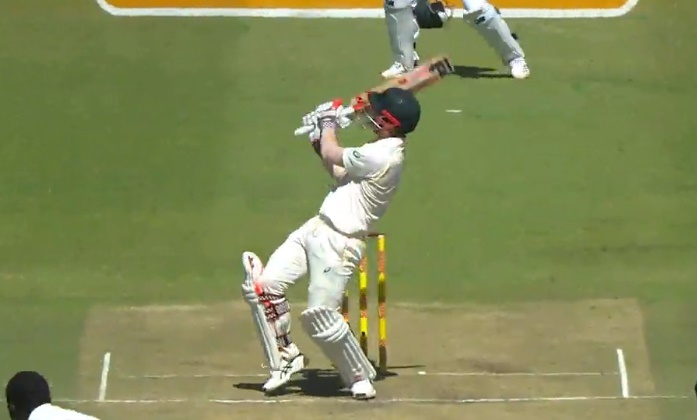 We're not sure exactly what you want to read into this, but Rabada's next delivery was a no-ball.
That also went to the ropes.
So that's Rabada v Warner, five boundaries on the bounce. What would you absolutely 100 per cent most definitely want to see happen at this point?
Just stop and think. Imagine that you know in advance that this is the last ball you're going to see. Things aren't going to build up any more that this. This is the finish. What do you want to see?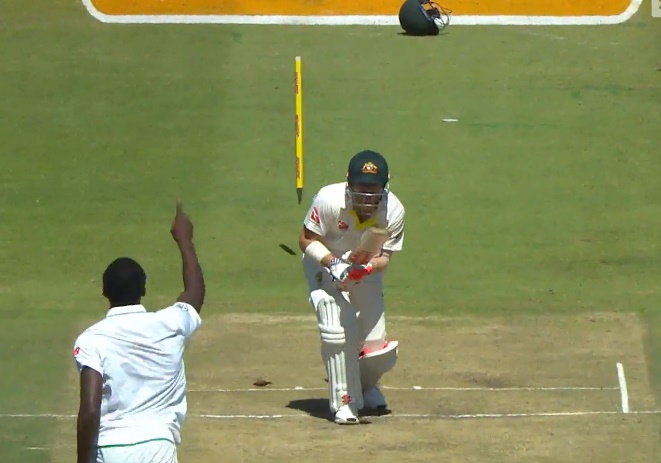 Cartwheeling stump! The finest sight in sport.
After that, Usman Khawaja walked out and everyone felt a bit deflated and a load of people switched off.
Honestly, this might just have been the most perfect passage of cricket there's ever been.